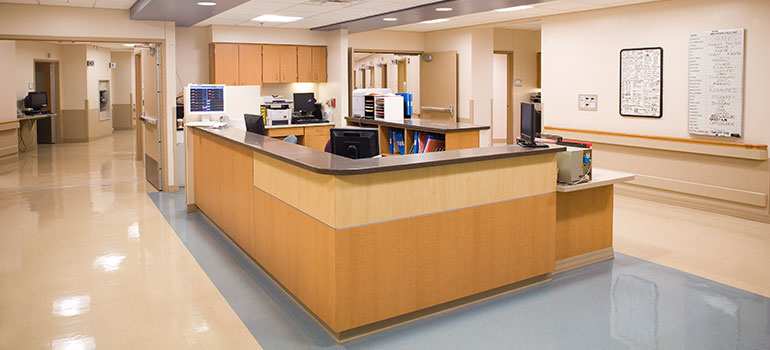 St. Vincent Charity Urgent Care is the place to go for quick, convenient, affordable health care. Our providers can diagnose and treat minor injuries and illnesses for adults. We accept most major insurance plans and coordinate referrals with specialists if further care is needed.
What to Bring to Your Visit?
Photo identification, insurance card and payment method
List of known allergies and medications
Mask for face covering
Our urgent care locations accept most major insurance companies. If you have questions about a specific insurance provider, please call to check with our staff.
Services We Offer
St. Vincent Charity Urgent Care can get you the care you need when you need it. We offer our patients same-day, walk-in urgent care for minor injuries and illnesses, including:
Bladder and kidney infections
Earache and ear infections
Eye irritations and infections
Gastrointestinal illnesses
Minor injuries and accidents
Respiratory illnesses
Skin and nail problems
Sore or strep throat
And more
St. Vincent Charity Urgent Care
2351 East 22nd Street
,
Cleveland
,
OH
-
44115
Urgent Care
Main Campus
2351 E. 22nd St.
Cleveland, OH 44115
216.363.2691 Ext. 1
8:00 a.m. to 5:00 p.m.