VISITATION POLICY due to COVID-19 (updated 06.15.2020)
As we continue to face the COVID-19 pandemic, the ongoing safety of patients, caregivers and our communities remains our top priority. Visitors to the hospital (those who are not patients or employees) will continue to be limited to allow for a safe, yet compassionate care environment. These steps are intended to keep our caregivers and patients as safe as possible while also recognizing the value visitors bring to patients.
We continue to recommend patients come alone if possible, but understand that is often not possible or in the best interest of the patient.
To enter a St. Vincent Charity Medical Center, all visitors must:
Be in good health. We don't allow visitors with signs of illness or who have active COVID-19 or a pending COVID-19 test result.
Complete a screening at the front entrance of the facility. This screening includes a short series of questions about symptoms and a temperature check performed by greeters at all facility entrances. (NOTE: A screening is not a COVID-19 test. If visitors are experiencing symptoms, we ask that they refrain from visiting and recommend they contact their health care provider for advice.)
Wash their hands or use alcohol sanitizer. We ask this be done before and after leaving our facilities and patient and waiting rooms to prevent the spread of viruses on high-touch areas.
Maintain social distance from others while in the facility. This includes maintaining a distance of six feet while in waiting rooms, lobbies, or entrances.
Wear a mask or face covering. All visitors are to wear a mask and are encouraged to bring their own cloth face coverings or masks. If a visitor does not have a mask, one will be provided at the screening station.
Visitors at St. Vincent Charity Medical Center
We are limiting the number and type of visitors in order to prevent the spread of infection in our community and throughout our facilities.
The current visitor policy is outlined here:
Visiting hours are 11:00 a.m. to 7:00 p.m.
Non-COVID patients are allowed one designated visitor throughout their stay during the designated visiting hours. These visitors must be over the age of 18 and must wear a mask or cloth face covering (please attempt to bring your own cloth face covering or mask).
Respiratory Care Unit (RCU) does not allow visitors
Patients under evaluation for COVID-19 (symptomatic, awaiting test results, in isolation) may not have a visitor.
Behavioral health continues to restrict all visitors.
End-of-life situations will be handled on a case-by-case basis. We want to treat every patient with compassion and dignity. Please check with the patient care team for more details.

Staying Connected
Communicating with loved ones and friends is an important part of a patient's healing journey. St. Vincent Charity Medical Center is encouraging and helping hospital patients communicate electronically or by phone with loved ones and friends. Video chat, voice and texting options are great alternatives and help patients and loved ones feel connected. Should patients desire to visit others virtually and lack the equipment to do so (e.g. smartphone or tablet device), please let the patient care team know so we may help you with devices and technical support.
---
St. Vincent Charity Medical Center appreciates your help in protecting our community from the transmission of COVID-19. We all hold an important public health responsibility in supporting the rules and recommendations set forth by the CDC, local health departments and health care facilities.
If you have a question about our visitation guidelines, please contact your doctor's office directly or call 216.241.6201.
General Information for Patients and Visitors
Parking
Visitor parking is available in the lot directly across from the hospital's main entrance on East 22nd Street. This lot is adjacent to the Medical Office Building. There is a walkway bridge connecting to the hospital over East 22nd that is accessible through the Medical Office Building. Daily parking fees apply.
Valet
When you arrive at the hospital for surgery, we know it can be hectic. Our valet parking services takes one thing off your mind—parking your car. For your convenience, valet parking service is available Monday through Friday from 5:30 a.m. to 7 p.m. Operated out of the main lobby of the hospital, the service is accessible from the drive in front of the hospital off of Community College Avenue. Cost is $6. Handicapped parking is available through Valet Service.
For any comments or questions about valet parking at St. Vincent Charity Medical Center, please contact:
Parking Services
216.241.8937
Hours
VISITING HOURS 
We know that family and friends are important to the healing process. That's why we encourage family involvement in support of our patients. Daytime and evening visits are encouraged.  
Specialized unit visiting hours are arranged on an individual basis. Please speak with the nurse.
CAFETERIA HOURS 
The cafeteria is located on the first floor of the medical center. Menus for the day and week are posted just outside the cafeteria.
We offer an assortment of options for all tastes, including the Live Well program that provides healthier menu options at each meal. Look for the heart symbol for those items that have:
Less than 5g of saturated fats
0 Trans Fat
Less than 525mg of sodium for entrees
Less than 410mg of sodium for side dishes/desserts
Less than 8g of added sugar
Wholegrain
HOLIDAY HOURS
In observance of the holiday on Wednesday, July 4, 2018, St. Vincent has holiday hours in several departments:
Admitting department hours will be shortened to 7:00 a.m. to 3:30 p.m. All patients with direct admission should go to the emergency department for registration purposes after 3:30 p.m. on July 4th. The admitting department will reopen with normal business hours on July 5th at 6:00 a.m.
Scheduling department, cashiers office and financial counseling office will be closed on July 4th and will resume normal business hours on July 5th.
Outpatient pharmacy will be closed on July 4th. The pharmacy will reopen July 5th at 9:00 a.m.
Rosary Hall's outpatient department on 2W will be closed July 4th.
Meals and a la carte items may be purchased at the following times:
| | |
| --- | --- |
| Breakfast 7 – 9:30 a.m. | Breakfast 7 – 9:30 a.m. |
| Lunch 11 a.m. – 1:30 p.m. | Lunch 11 a.m. – 1:30 p.m. |
| Dinner 4 – 6:15 p.m. | |
The cafeteria also has an assortment of vending machines for those looking for refreshment after meal hours.
Located on the first floor of the medical center, the Walkway Café offers gourmet coffee and light snacks from 6:30 a.m. to 3:30 p.m. Mondays - Fridays.
Important Phone Numbers
Below are some important phone numbers to make it easier to access the information you need for your care. If you do not see the department listed here, please contact our Main Switchboard at 216-861-6200 and the operators will be happy to assist you.
| | |
| --- | --- |
| Main Numbers | |
| Main Switchboard 216-861-6200 | |
| Physician Referral 877-861-3550 | |
| | |
| --- | --- |
| Other Departments | |
| Admissions / Check-In 216-363-2526 | Mission & Ministry 216-241-5158 |
| Administration 216-363-7402 | Nursing Supervisor 216-363-2560 |
| Billing Customer Service 440-746-3400 / 800-721-6097 | Pastoral Care 216-363-2612 |
| Emergency Department 216-363-2536 | Patient Information 216-363-2550 |
| Human Resources 216-592-2878 | Pre-Admission Testing 216-363-2631 |
| Marketing & Communications 216-363-7440 | Security 216-363-2582 |
| Medical Records 216-363-2554 | Service Excellence / Patient Experience 216-363-7425 |
HOLY TRINITY CHAPEL
People of all faiths are welcome to pray in the Holy Trinity Chapel, open 24 hours a day. The chapel is located around the corner from the top of the ramp in the West Building. Patients may also tune in from the comfort of your room on Channel 15.
| | |
| --- | --- |
| Catholic Mass: Monday through Friday | 7:30 a.m. |
| Catholic Mass: Saturday | 4 p.m. |
| Catholic Mass: Sunday | No Mass |
ATM
An ATM is located by the Walkway Café and Protective Services on the first floor.
MAIL AND FLOWERS
Any mail or flowers that you receive while you are in our care will be delivered to you by one of our Caregivers or a volunteer.
LORI'S GIFT SHOP
Located on the first floor near the Main Lobby, Lori's Hospital Gift Shop offers a wide variety of gifts, flowers, newspapers, magazines and personal items available for your convenience. It is open daily from 9 a.m. - 8 p.m.
PHARMACY
For your convenience, we have an Outpatient Pharmacy located on the first floor across from the Walkway Café. Pharmacy hours are:
Monday through Friday 9 a.m. to 5:30 p.m. Closed on weekends. The Outpatient Pharmacy can be reached by calling 216-592-2853.
Protective Services
Our Protective Services staff will be there to greet you when you first arrive and assist you and your loved ones throughout your stay. In addition to their regular patrol of our medical center campus, they also provide additional services.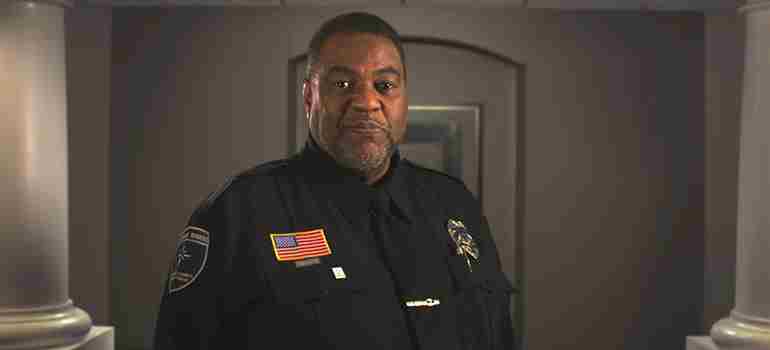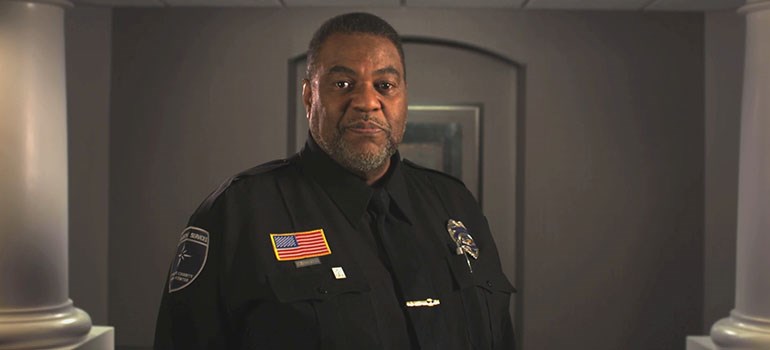 SECURITY/ESCORT SERVICES
Protective Services officers are available 24 hours a day, seven days a week, to escort you patients and visitors to the parking lot. Call Security at 216-363-2582 to arrange for an escort.
VALUABLES
The medical center is not responsible for the loss of personal items such as cash, credit cards, jewelry, cell phones and other electronics. We recommend that all valuables be left at home. If you choose to have personal items with you during your stay, they should be secured in our safe. Items that you choose to keep with you are your responsibility. This includes eye glasses, contact lens, dentures and hearing aids.
To make arrangements to have valuables stored in our safe during your stay, please contact your Patient Representative:
Medical and Surgical Units: 216-363-2604
Emergency and Behavioral Health Units: 216-363-7012
TRANSLATION SERVICES
If you need assistance communicating with Caregivers, the medical center has interpreters available in many languages, including sign language. Please ask your nurse for assistance, if needed.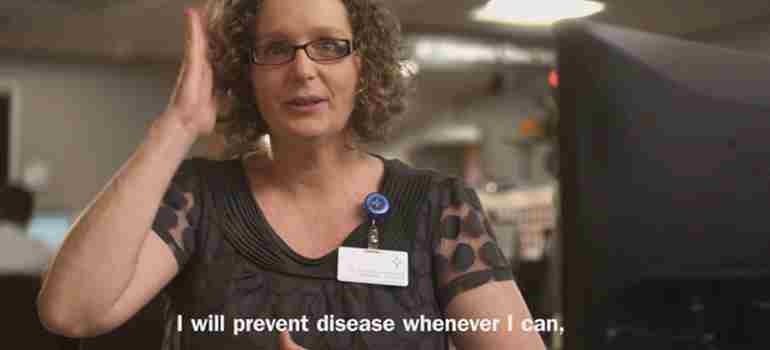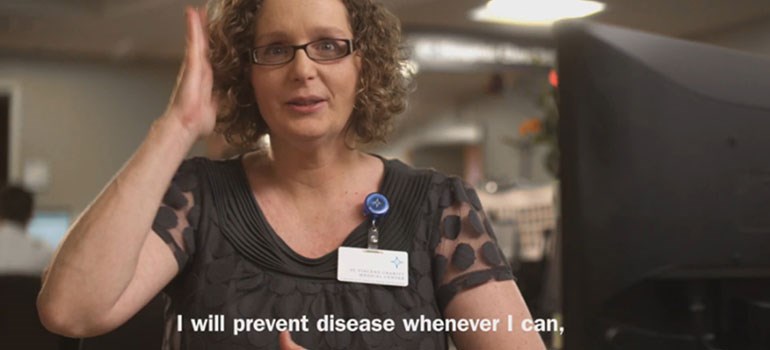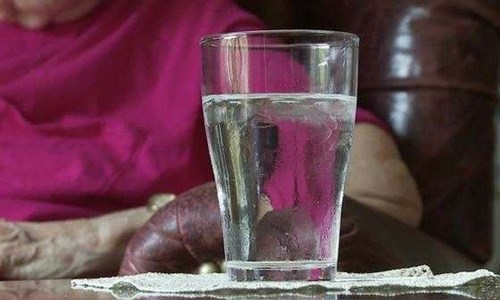 June 28, 2018
Despite the fact that heat-related deaths and illness are preventable, the Center for Disease Control and Prevention (CDC) reports that more than 600 people in the United States die by extreme heat ...continue reading
Read More