Health Insurance Directory
St. Vincent Charity Medical Center accepts a variety of insurance products for coverage of services here at the Medical Center.
Below are the Plans with whom we have active contracts, including some for specialized services. These are for hospital services only, not for individual physician practices. For information on what insurance plans our physicians accept, please use our Find a Physician tool.
Find a Physician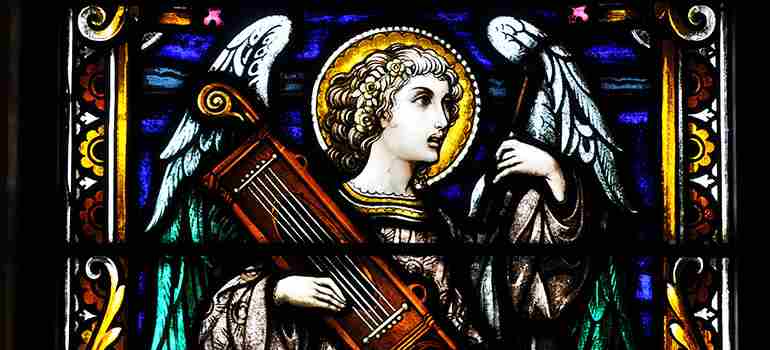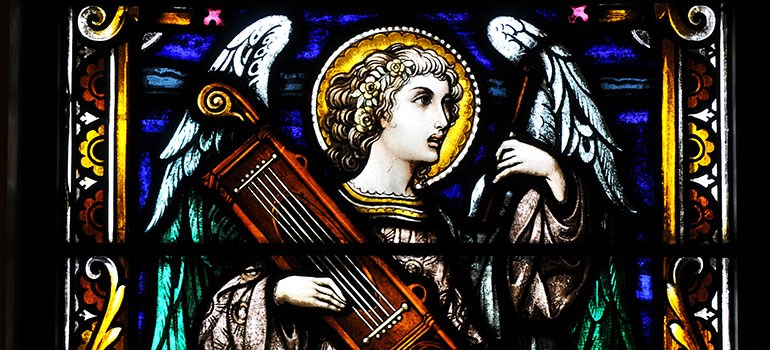 MANAGED CARE PLANS WITH ACTIVE CONTRACTS - JANUARY 2018
Preferred Provider Organizations/PPO
Aetna Open Choice, Golden Choice
Aetna Managed Choice, Elect Choice
Anthem Blue Traditional
Anthem Blue Access Network; Federal Employees
Anthem Pathway and Pathway X PPO
Anthem Medicare PPO
Beech Street, a Viant Network
Cigna Health Plan
Confinity formerly PPOM /ASC Flora
DirectCare America - Interplan Health Group
Emerald Health Network - Interplan Health Group
First Health Network aka Coventry
Great West Healthcare (part of Cigna)
Health Ohio Network
HealthSmart
Multiplan
Ohio Health Choice
Ohio Preferred Network
ppoNext a Viant Network formerly HealthStar
Primary Health Services - Interplan Health Group
Prime Health Services (effective 3-14-11)
Primenet, Inc
Private Healthcare Systems, division of MultiPlan
SummaCare
SuperMed Plus (MMO)
SuperMed Classic (MMO)
SuperMed Select (MMO)
Tricare
United Healthcare of Ohio
Vet Choice
Web Health Solutions


Other Types
MES Solutions - Veteran Evaluation Services

Hospice
Community New Life Hospice, inpatient
Crossroads Hospice of NE Ohio
Harbor Light Hospice, inpatient
Heartland Hospice, inpatient & outpatient
Holy Family Hospice, inpatient
Hospice of the Good Shepherd, inpatient
Hospice of the Western Reserve, inpatient
Vitas HealthCare Corp, inpatient
VNA of Cleveland Hospice, inpatient & outpatient

Exchange Plans
Aetna
Anthem
Anthem Pathway X PPO
Anthem Pathway X HMO
Assurant
Buckeye
Healthspan (Shows in directory)
Medical Mutual
Molina Exchange

Health Maintenance Organizations/HMO
Aetna Select, Aetna Open Access HMO
Aetna Choice POS, Aetna POS II
Aetna Health Network Option
Aetna Network Only
Aetna Select Choice
Aetna US Access, Open Access Aetna Select
Anthem Blue Preferred Network
Anthem Pathway HMO
Cigna Health Plan
Great West Healthcare (part of Cigna)
SummaCare
SuperMed HMO; HMO Health Ohio (MMO)
United Healthcare of Ohio

Bariatric Surgery only DRG 288
Aultcare

Medicare HMOs
Aetna Golden Medicare
Anthem Senior Advantage
CareSource Advantage
Buckeye Community Health Plan
Evercare, a division of United Healthcare
Med Care Advantage Corp.
Medical Mutual of Ohio Medicare Advantage
Meridian Health Plan
Molina
SummaCare
United Healthcare, Select & Advantage
WellCare of Ohio, Inc. & PPO product
Gateway
Humana OPERS only (through 2015)

Medicaid HMOs
Buckeye Community Health Plan
CareSource Medicaid HMO
Unison
Paramount Health Plan

Behavioral Health Plans
Cenpatico Behavioral Health
Cigna Behavioral Health
CMIC/Ford Motor Co. (Anthem) - Magellan
Kaiser Permanente
Magellan Behavioral Health
United Behavioral Health/Optum
Value Options
Medical Mutual Metro HMO (Behavioral only) Cle Care

Dual Eligibles "My Care Ohio"
Buckeye
CareSource
United Healthcare
BILLING, INSURANCE, MEDICAL RECORDS & PRIVACY
Our Financial Services Center submits all billing to insurance. You may get separate bills, one from the medical center, one from your doctor and others.
Please call the phone numbers listed on the bills if you:
Have questions
Need to correct insurance information
Want to know about Financial Assistance for balances due after insurance pays
Call the phone number on the specific bill you want to talk about.
HEALTH INSURANCE MARKETPLACE
You can also shop for insurance on the federal Health Insurance Marketplace. As Certified Application Counselors we can also facilitate your enrollment. Call our financial counselors for help.
Call: 216-694-4652 or 216-694-4653
NO HEALTH INSURANCE
You might not have health insurance. Someone from the hospital will visit you during your stay. This person will conduct a financial screening. This will let us know if you qualify for programs like Medicare or Medicaid. These state and federal programs can help you in the coverage of your medical expenses. All patients without health insurance will automatically qualify for discounted services. After review of your income, you may also qualify for free care or additional discounts through our financial assistance programs.
FINANCIAL ASSISTANCE PROGRAM
If you have no health insurance and/or do not qualify for state or federal programs, you will qualify for discounted care and may qualify for additional discounts or free care through St. Vincent Charity Medical Center's Financial Assistance Program (FAP). If you are uninsured and have balances after insurance that you are unable to pay, you may qualify for free or discounted care, through the FAP, if your income is below 400% of the poverty limit. The FAP is based on your income and Federal Poverty Guidelines. Guidelines are listed on the bill you receive. Call the number on the bill for information or you can call 800-721-6097. Our financial counselors are here to help, as well. You can reach a financial counselor at 216-694-4652 or 216-694-4653 from 8 a.m. - 4:30 p.m. Monday through Friday. A link to the financial aid application can be found here.
Recent Posts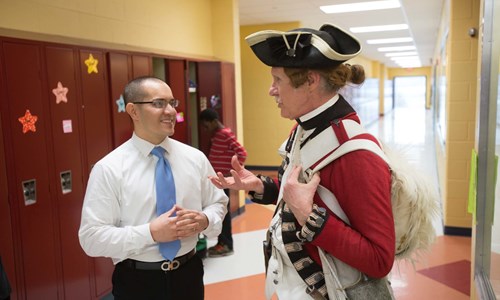 October 13, 2016
With a lingering ankle injury flaring up, it looked to be curtains for Dave Zeih's performances. Dr. Michael Canales had a revolutionary solution. ...continue reading
Read More