Board-certified in Neurological Surgery, Deborah A. Blades, M.D., specializes in neck, spine, head and intracranial surgery. To schedule an appointment with Dr. Blades, call 216.369.2830.
Legendary PGA golfer, Ian Woosnam, was serious when he retired twice - once in 2016 and then again, in 2019 - from the game he loves. The chronic back pain he suffered throughout his career had progressed to the point he could no longer swing the club in the manner that carried him to 52 tournament victories worldwide.
"That's my last go," Woosnam said after the 2016 Masters. "I am not fit enough to play with my bad back. Every time I play this course it just seizes on me, and I can't swing the club properly. I am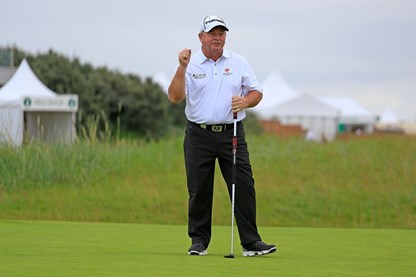 in pain all the way round, so it's time to say bye-bye." But, he was back in 2019 and then once again vowing to call it quits: "I think this is going to be my last time playing here," he said. "I'm just in too much pain."
However, in 2020 a recommendation from a friend led him to life-altering back surgery last year performed by Deborah Blades, M.D., at St. Vincent Charity Medical Center. Now, Woosnam finds himself pain free and ready to return in April to golf's biggest stage in August, Georgia.
Throughout his storied 40 year career, including his triumph at the 1991 Masters and becoming the first PGA player to earn $1 million in a single year, Woosnam was plagued by chronic back pain. Ankylosing Spondylitis, a rare form of arthritis that typically affects the spine and large joints of men, was a contributing factor. Over the years, spinal stenosis, a narrowing of the spaces within the spine, created pressure on the nerves which exacerbated his pain.
"I played with back pain throughout my career," Woosnam said. "Most of the time, I was able to manage it by staying active, keeping fit and taking anti-inflammatory medications, but by that last tournament in 2019, I was just in too much pain to keep playing."
Woosnam sought the advice of several doctors, but never felt confident that there was a solution that would enable him to stay in the game. It wasn't until, his friend, Shane Johnson, recommended he see Dr. Blades, a neurosurgeon specializing in conditions of the spine, that Woosnam considered surgery as an option. Shane underwent a successful back surgery at the hands of Dr. Blades three years earlier.
---
Immediately upon meeting Dr. Blades, Woosnam knew this office visit was different. Upon examination, Dr. Blades could appreciate the pressure on the spine was causing pain simply to stand and Woosnam was beginning to lose strength in his left leg - something none of the previous doctors had mentioned. Dr. Blades recommended spinal decompression surgery to relieve the pressure on Woosnam's lumbar nerves. 
---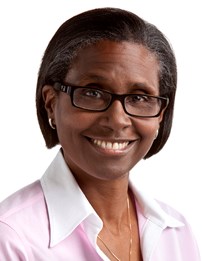 "Dr. Blades took so much time and patience to explain my condition and possible treatments in detail. No one had ever really explained it to me like that before. She is almost like your mother because of the care she takes to help you understand," Woosnam said. "Her approach gave me absolute belief that surgery was an option. After 40 years, I felt comfortable to go ahead with it."
Dr. Blades' approach to patient care is motivated by understanding the fears that cause patients experiencing back pain to delay surgical interventions.
---
"People often wait to have surgery because they are concerned it will interfere with their ability to keep working. In some cases, they may be frightened by stories from family or friends whose  surgery did not go as they had hoped," Dr. Blades said. "As a surgeon, it is important to take the time with my patients, so they know I see them as individuals and am fully invested in helping them get back to their daily lives."
---
Having full confidence in Dr. Blades, Woosnam traveled from Barbados, his home for half the year, to Cleveland for surgery last February. He was surprised upon arriving at St. Vincent Charity to find it was not just Dr. Blades who held a strong commitment to patient-centered care but by everyone he encountered during his stay.
"Everybody, everywhere I went made me feel very welcome and that how I was feeling was their top priority," Woosnam said. "This kind of care was all so different from what I was used to."
Just weeks after surgery, Woosnam began to feel freedom of movement that he had not experienced in years. Because of the COVID-19 pandemic, he underwent physical therapy via Zoom and quickly began swinging a club and hitting golf balls.
"The last few months, I have been feeling really strong again. I guess I should have had this surgery years ago," Woosnam said. "Feeling like I do, I knew when I got the invitation to play in April that retirement would have to, once again, wait. I can't wait to play."
Woosnam his hope for the 2021 tournament is to "walk around for 36 holes … and just to try and play the course without being in any pain really, because I've been in pain for the last 20 years playing around here."
Board-certified in Neurological Surgery, Deborah A. Blades, M.D., specializes in neck, spine, head and intracranial surgery. To schedule an appointment with Dr. Blades, call 216.369.2830.
Tags:
---
Categories: