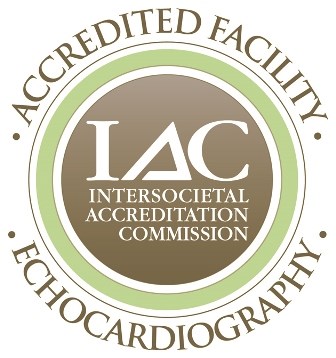 St. Vincent Charity Medical Center has been granted a three-year term of accreditation by the Intersocietal Accreditation Commission (IAC) in echocardiography in the area of adult transthoracic. 
Accreditation by IAC indicates that St. Vincent Charity Medical Center has undergone an intensive application and review process and is found to be in compliance with the published standards that demonstrate a commitment to quality patient care in echocardiography. Echocardiography is used to assess different areas of the heart and can detect heart disease or signs of serious cardiovascular conditions.
Heart disease is the leading cause of death in the United States, followed closely by stroke as the fourth highest cause of death. According to the American Heart Association, more than 2,150 Americans die each day from cardiovascular disease which amounts to about one every 40 seconds.
"IAC accreditation is a seal of approval that patients can rely on as an indicator of consistent quality care and a dedication to continuous improvement at St. Vincent Charity Medical Center," said Jody Blessing, RN, BSN, MS, director of cardiovascular services. "There are many factors that contribute to an accurate diagnosis based on echocardiography. The training and experience of the sonographer, the type of equipment used and the assessment metrics we are required to measure all contribute to a positive patient outcome, which is how we were able to meet the high level of detail and quality that the IAC represents."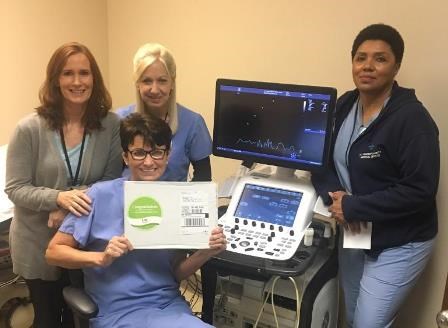 Comprised of a detailed self-evaluation followed by a thorough review by a panel of medical experts, the IAC accreditation process enables both the critical operational and technical components of the applicant facility to be assessed, including representative case studies and their corresponding final reports.
"St. Vincent Charity has a rich history of cardiac care dating back to 1950," said Janice G. Murphy, RN, BSN, MSN, FACHE, president & CEO, St. Vincent Charity Medical Center. "This accreditation speaks to the high quality of our strong noninvasive cardiovascular program, which provides excellent outpatient and ambulatory cardiology, inpatient consultative services and a full spectrum of noninvasive imaging, including electrocardiography, nuclear medicine stress testing and echocardiography."
The IAC provides accreditation programs for vascular testing, echocardiography, nuclear medicine/PET, MRI, CT, dental CT, carotid stenting, vein treatment and management, cardiac electrophysiology and cardiovascular catheterization. The IAC programs for accreditation are dedicated to ensuring and promoting quality patient care supporting one common mission: Improving health care through accreditation®. IAC accreditation is widely respected within the medical community, as illustrated by the support of more than 40 national medical societies. To date, the IAC accrediting divisions have granted accreditation to more than 14,000 sites. To learn more about IAC, visit intersocietal.org.
Cleveland's first and only downtown hospital, St. Vincent Charity Medical Center is the city's faith-based, high-quality health care provider. Our distinguished doctors and caregivers are devoted to treating every patient with clinical excellence and compassionate care. Home to the renowned Spine and Orthopedic Institute and the Center for Bariatric Surgery, St. Vincent Charity Medical Center has services in cardiovascular, emergency medicine, primary care, occupational health, behavioral health and addiction medicine. Owned by the Sisters of Charity Health System, St. Vincent Charity Medical Center has provided Care Beyond Medicine since 1865.