Spine & Orthopedic Institute
The goal is simple: you want to feel better.
The good news is we can help.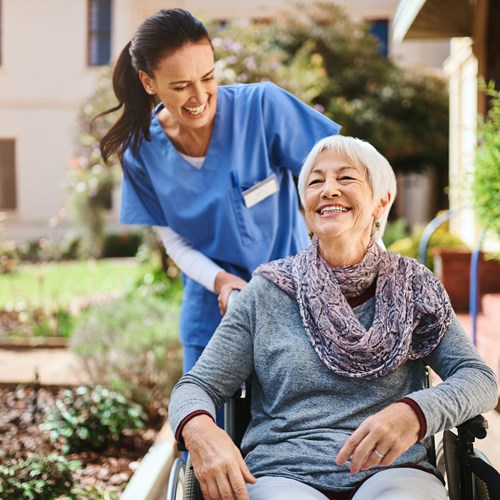 The skilled hands, warm hearts, and friendly smiles of our renowned Spine and Orthopedic Institute team can get you there. Led by nationally recognized master surgeons, we have helped more than 30,000 people recover from injury and move beyond the pain associated with back, neck, joint and bone conditions. It's what we call, care beyond medicine.
Spine & Ortho Services During COVID-19
In this time of uncertainty, we want all of our Spine & Orthopedic Institute clients and future patients to know that we are providing services and support during this pandemic. Don't delay your care, we are here to answer your questions and provide telehealth consultations for future surgical options.
Our Difference
Care Beyond Medicine
If you're contemplating back, neck or joint treatment, the journey begins with one all-important question: Who will take care of you—all of you?
At the Spine & Orthopedic Institute, we have helped thousands of people renew their lives and move beyond debilitating back, neck and joint conditions. These success stories are due to our unique and powerful treatment approach. We start every relationship by getting to know you—your hopes and fears, your struggles and frustrations, and most importantly, your goals for the future. Only by understanding where you want to go, can we plan the best way to help you get there.
Your Journey Back Begins Here
For many, the decision to treat a long-standing back, neck or joint issue is a major turning point. At St. Vincent Charity, you will enter this new phase of life with plenty of support from your personal care team. This specialized group includes highly skilled and experienced master surgeons, clinical nurses, physical therapists, nutritionists and others, all working together to help you reach your goals before, during and after treatment.
Here, you'll find the most advanced treatments, including minimally invasive therapies and robotic-aided surgeries, as well as complementary treatments such as chiropractic medicine, physical therapy, pain management and home care. The key is to design a treatment plan that is right for you and your goals—one that gets you back into your life as quickly and comfortably as possible.
Be Our Guest
When people are comfortable, they heal faster and achieve better outcomes. That's why the Institute looks and feels more like an upscale hotel. Each of our 21 private suites features its own bath, wood and stone flooring, granite surfaces, flat-screen TVs, in-room dining and executive work stations with high-speed wireless internet access—all overlooking Cleveland's downtown skyline.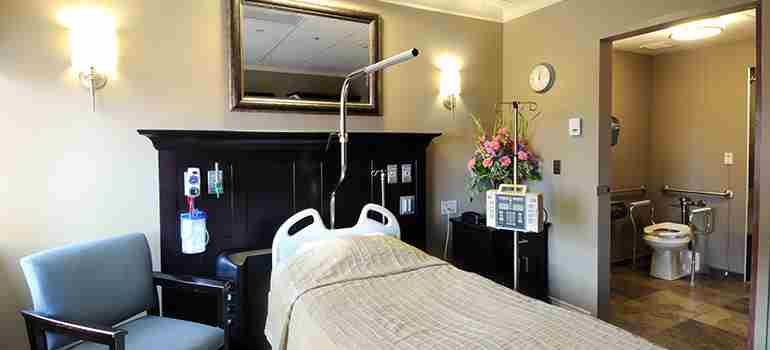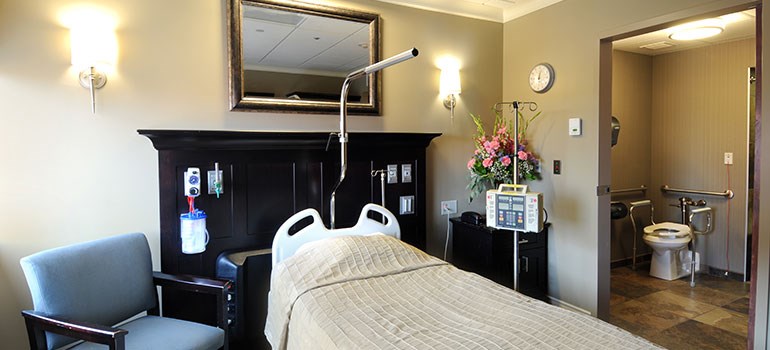 Already a Patient?
Many patients describe surgery as a transformative journey leading back to a healthy, active life. Below are helpful resources that can help make your journey a rewarding one.
What to expect before surgery
What to expect during surgery
What to expect after surgery
Beyond the Pain
If you have lingering pain, here is one thing that will never hurt: exploring your options for ending the pain. Modern medicine is constantly evolving with new technology, techniques and approaches to care.

You have options beyond simply "living with it."

We've built this page to share these options with you. Meet people who were once like you. Meet our Master Surgeons. Discover how our Care Beyond Medicine approach has made surgery less scary and more empowering. You'll leave with no obligations. But you will find more answers and a greater belief that your pain can become just a memory, like so many others who were once just like you.
2322 East 22nd Street, Suite 201
,
Cleveland
,
Ohio
-
44115
6701 Rockside Road, Suite 103
6701 Rockside Road, Suite 103
,
Independence
,
Ohio
-
44131
25200 Center Ridge Road, Suite 2400
25200 Center Ridge Road, Suite 2400
,
Westlake
,
Ohio
-
44145
St. Vincent Charity Medical Center
2351 East 22nd Street
,
Cleveland
,
Ohio
-
44115
33001 Solon Road, Suite 112
33001 Solon Road, Suite 112
,
Solon
,
Ohio
-
44139
HAVE QUESTIONS? CONTACT US!