Psychiatric Emergency Department
Psychiatric Emergency Department
Contact the Psychiatric Emergency Department at 216-363-2580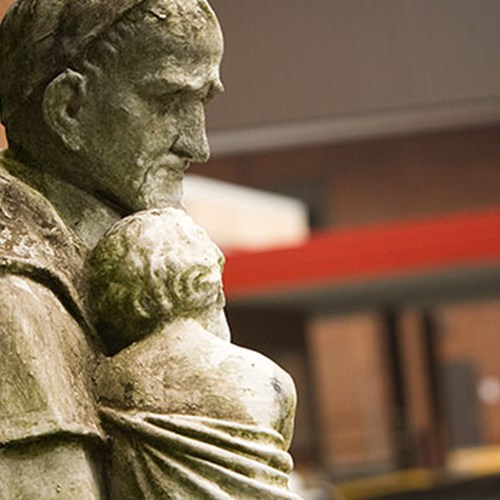 The Psychiatric Emergency Department at St. Vincent Charity Medical Center is one of only two in the state of Ohio offering psychiatric care 24 hours a day. Staffed by a team of Psychiatrists, psychiatric nurses, psychiatric social worker and mental health technicians the facility is known throughout the region for its expertise in behavioral health.
The Psychiatric Emergency Department fields referrals from all other area hospitals and mental health facilities, for adult clients who suffer from acute mental health issues. It serves as a crisis center, providing a safety net for nearly 4,000 patients annually who need immediate behavioral health care in an emergency setting.
The Psychiatric Emergency Department has been designed to provide a respectful healing environment for patients, faithful to the hospital's mission of faith-based care. Private exam rooms allow for better communication between medical staff and patients, as well as the inclusion of families and loved ones in support of that healing process.
Psychiatric Emergency Department
Medical Director
Dr. Edward Kilbane
Medical Director, Psychiatric Emergency Department
Phone
216-363-2580
PSYCHIATRIC EMERGENCY DEPARTMENT
2351 East 22nd Street
,
Cleveland
,
OH
-
44115