Weight loss is the most personal journey we can take.
From how we gained our weight to who we can be without it—we all have our own unique story.
We carry unique burdens. We face unique challenges. There is far more to our stories than digits on a scale. Check out what Bariatric Surgery Center has to offer.
Call 216.592.2801 to schedule a consultation.
Weight loss is complex because the body is complex.
Dr. Leslie Pristas, D.O., medical director of the Center for Bariatric Surgery, explains why weight loss is hard and how our bodies have been developed to actually work against diet and exercise. 
Watch more [MYTH vs. FACT] videos here. 
Am I a Candidate?
Contemplating weight loss surgery brings lots of questions.
Is weight loss surgery right for me? Do I have to be obese? What does my Body Mass Index mean? Am I really a candidate? We've helped thousands of people who have come to us from a variety of paths in their journey to weight loss.
Many of our patients have gained weight gradually over a few decades.
They are on the edge of medical obesity, and while they have lost some things in their life already, they face deeper challenges if they don't stop their gradual weight gain. Some of our patients have struggled with weight their entire lives and are reaching the critical crossroads of a health crisis. In our experience, we've even seen patients who were once competitive athletes, but their lives changed direction just a few years ago—and a massive weight gain followed.
Everyone has their own unique path, but a basic Body Mass Index can guide your exploration of weight loss options. Enter your BMI information below.
Please enter a number for your weight.
What does this Result Mean?
| | |
| --- | --- |
| Under 16 | Severely Underweight |
| Between 16 and 20 | Underweight |
| Between 21 and 25 | Healthy Weight |
| Between 26 and 30 | Moderately Overweight |
| Between 31 and 25 | Overweight |
| Between 36 and 29 | Very Obese |
| Over 40 | Morbidly Obese |
If your BMI is greater than 40, bariatric surgery is one possible treatment option. If your BMI is over 35 but you have a significant number of health problems (for example, diabetes, sleep apnea or high blood pressure) caused or made worse by your weight, then you might also consider bariatric surgery as a treatment option. If you fall into these categories, we recommend you continue your exploration of surgical options by completing an introductory seminar online.
For those who have a BMI between 26 and 35, St. Vincent Charity Medical Center also offers non-surgical weight loss options. These personalized programs can get you on the path to better health. Explore those options here.
Regardless of your BMI, a number is not your whole story. In order to treat you, we get to know you. We don't see you as a number. We want to learn more about you, because that is how we find answers. We invite you to get to know us by attending a seminar or exploring our medical weight loss options. It's just one little step to making a big change in your life.
There are so many things I do now that I never did before. Now I take the stairs. I walk to work. I left the pain behind me.
— Patrick, lost 135 pounds after bariatric surgery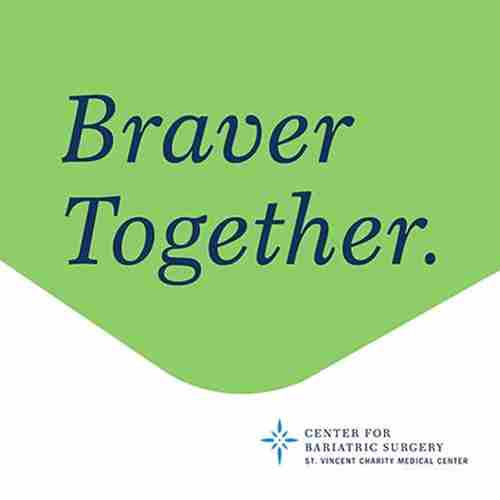 Meet patients in various stages of their weight loss journey. Connect with people overcoming the same fears and challenges you have faced. Find a supportive community that will cheer you on as your reach your goals together. The group is a positive, safe, educational online space where St. Vincent Charity Medical Center for Bariatric surgery staff members answer questions, offer support and share information.
How to Join:
Search 'St. Vincent Bariatric Community' on Facebook
Log-on to Facebook
Go the 'St. Vincent Charity Medical Center' page (@StVincentCMC)
On the left side of the screen, scroll to Groups
Click on Groups and click on 'St. Vincent Bariatric Community'
Click "Join"
Why St. Vincent
If you're considering weight loss surgery, watch to learn more about why you should choose the Center for Bariatric Surgery at St. Vincent Charity Medical Center.
Prosper Healthcare Lending is the premier financing company in the healthcare industry. With over $3 billion borrowed and over 250,000 people empowered, this is a name and a program you can trust.
Hear are some of the benefits you'll receive with a loan from Prosper Healthcare Lending:
Immediate decisions for loans under $35,000
Longer terms for lower monthly payments
No collateral required
No prepayment penalties
Fast & easy loan inquiry process
100% confidential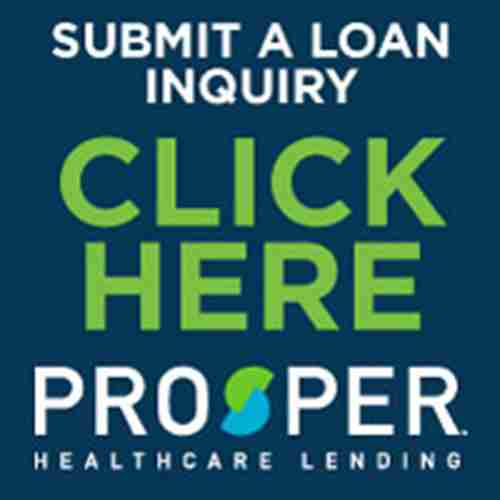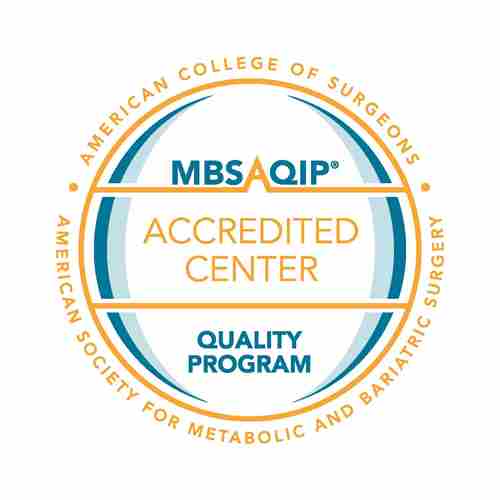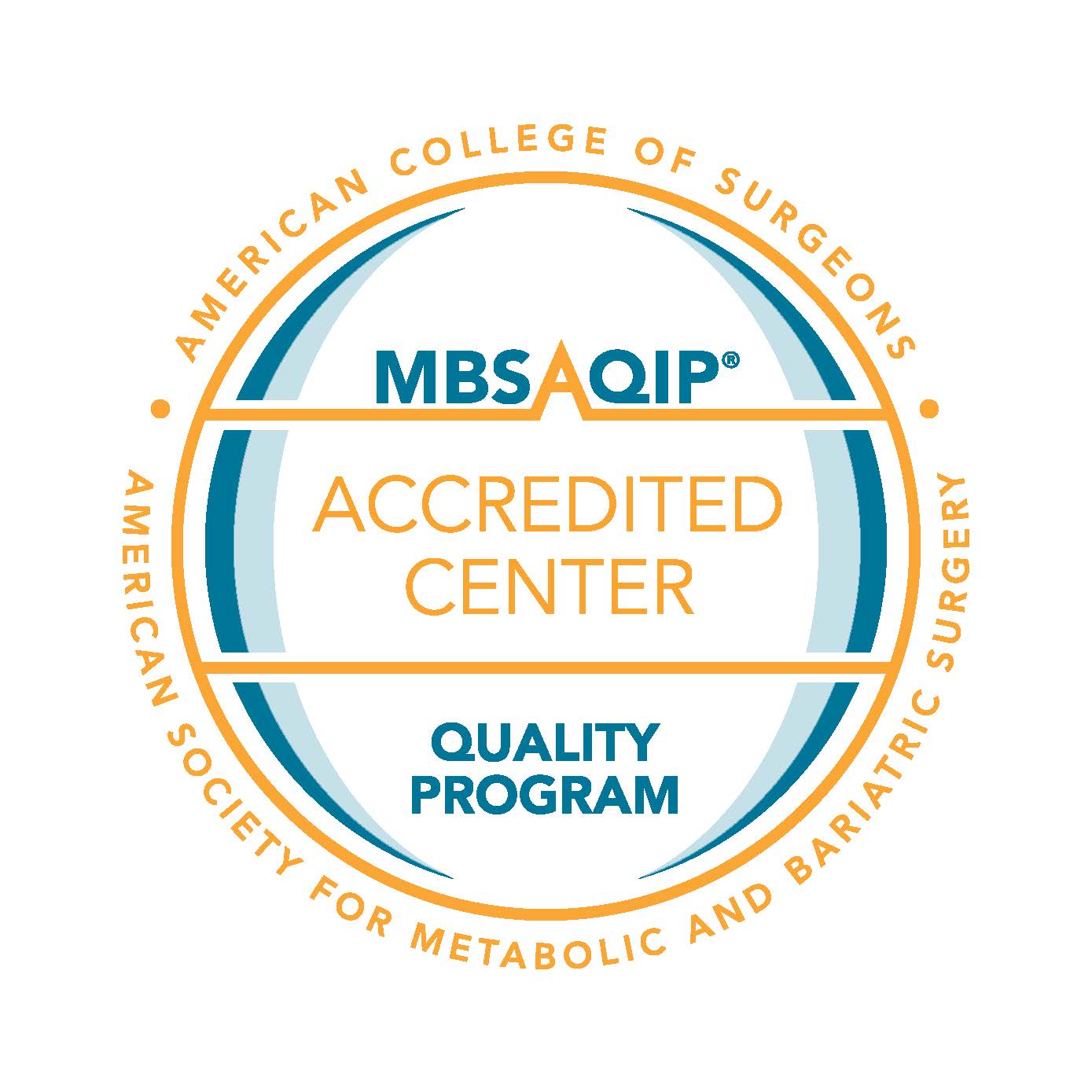 Quality Matters
The Center for Bariatric Surgery (CBS) at St. Vincent Charity Medical Center is nationally recognized as a Center of Excellence (COE) by the Surgical Review Corporation (SRC), a pioneering organization designated by the American Society for Metabolic and Bariatric Surgery (ASMBS) to pursue excellence in the delivery of bariatric surgical care with the highest levels of efficacy, efficiency and safety.
Faced with clinical evidence that the most experienced and best-run bariatric surgery programs have by far the lowest rates of complications, the ASMBS Centers of Excellence program was created to recognize bariatric surgery centers that perform well and to help surgeons and hospitals continue to improve the quality and safety of care provided.
The Center for Bariatric Surgery received the Center of Excellence designation and has maintained that standing for more than 10 years.
I contemplated surgery for at least five years before doing it. I'd lose 10 pounds then put back on 15. My doctor finally told me I was reaching the point where serious health problems were likely to follow. Surgery changed my life in so many ways. I don't just feel better—my entire outlook on life has completely changed. 
— Michael, lost more than 150 pounds through bariatric surgery