While the majority of patients suffering from chronic back pain fear they will require surgery, the reality is surgery is rarely necessary. The vast majority will find relief with more conservative, non-surgical treatments. 
This is a fact Dr. John Collis, neurosurgeon and co-medical director of St. Vincent Charity Medical Center's Spine and Orthopedic Institute, frequently shares with his new patients. Once patients realize that surgical intervention for back pain is the exception, rather than the rule, patients are reassured and less fearful of seeking treatment for their back pain.
A leading innovator in his field, Dr. Collis has extensive experience in identifying the root cause of neck and back pain and prescribing effective treatments. Dr. Collis has treated 400,000 patients throughout his renowned career. The vast majority did not result in surgery. Low back problems typically respond to nonsurgical treatments — such as anti-inflammatory medications, heat and physical therapy.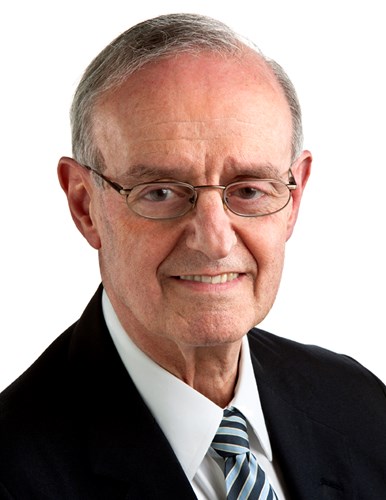 For that 4 percent who have not benefitted from non-surgical and conservative treatments, surgery then becomes a consideration. That is particularly true if the patient has pain or numbness radiating down the leg or arms or muscle weakness caused by a compressed nerve. Aside from injury from a traumatic accident or diagnosis of cancer, spinal surgery is typically reserved for pain-related structural conditions. This includes:
A herniated disk that is not getting better on its own.
Bone spurs caused by arthritis.
Stenosis, a narrowing of the spaces within the spine, placing pressure on the nerves and causing numbness, weakness and pain in the arms and legs.
Weakness and numbness in arms and legs that create trouble walking or performing daily activities.
Dr. Collis stresses the importance of ensuring an accurate diagnosis of the source of back pain before surgery becomes a consideration. Even if x-rays show a slipped or bulging disk or bone spurs, these conditions may actually not be the cause of symptoms.
"Too many doctors see something like a bone spur on an x-ray and then jump to surgery. The fact is that while that condition may exist, it could well not be the actual cause of a patient's pain," Dr. Collis said.
"Before considering surgery, patients should be certain that they have a surgeon who actually looks them I the eye and listens to their situation, assesses them and then reviews x-rays or imaging to identify what is truly causing their pain."
---
To learn more or make an appointment with Dr. Collis or one of St. Vincent Charity's master spine surgeons, call 440-746-1055.