SEWING AND DONATING MASKS
WE ARE SEEKING TALENTED INDIVIDUALS WHO CAN SEW HOMEMADE MASKS FOR OUR CAREGIVERS.
Under normal circumstances, a fabric mask is not recommended for clinical use. Due to the COVID-19 crisis, we are adjusting in accordance with CDC guidelines. At this time, these fabric masks will not be used by health care team members caring for COVID-19 positive patients, but your donated masks help reduce the spread of droplets that can spread coronavirus.
HOW TO MAKE MASKS
A fellow member of The Catholic Health Association of the United States, Seattle-based Providence launched the 100 Million Masks Challenge, and is sharing the following how-to resources:
CDC's Cloth Face Masks
As CDC guidance on cloth face masks has evolved they have made the following patterns and instructions

 

available.
Additional Resources
WHERE TO DELIVER YOUR DONATED MASKS
Collection of donated masks is being coordinated by the St. Vincent Supply Chain team. To schedule your drop off, please email info@stvincentcharity.com and our team will connect with you.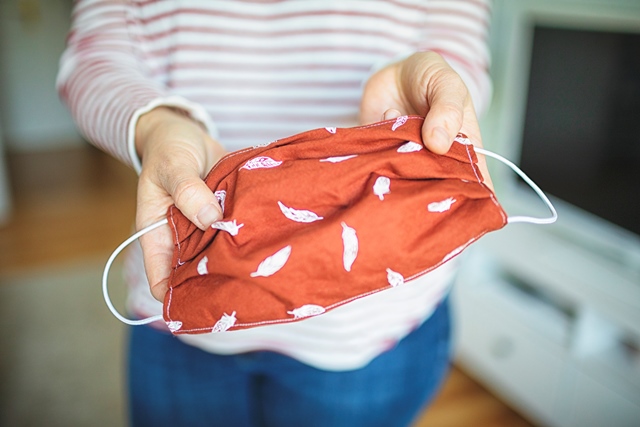 SCALING UP
Additionally, in response to the COVID-19 challenges, the Ohio Manufacturers' Association (OMA), Ohio Hospital Association (OHA), Ohio Manufacturing Extension Program (Ohio MEP), nursing homes and JobsOhio have joined forces through the Ohio Manufacturing Alliance to Fight COVID-19. This collaborative effort will engage manufacturers to see which companies have interest in repurposing their manufacturing operations to produce some of the most in-demand products in the fight against COVID-19, especially products for the health care industry.
While regular distribution channels ramp up, you can help by providing the above community masks or making a financial donation to support our COVID-19 response, which includes obtaining and producing protective gear for clinicians. 
---
Contributions from donors ensure we can continue to provide the highest quality care to you, your family and our community during this unprecedented time. Thank you for your support.
---
DONATING SUPPLIES
We appreciate  the community's interest in helping our front-line caregivers by donating supplies. Items most in need include:
Masks: Surgical masks and N95 masks
Surgical gowns
Eye protection: Safety goggles or preferably face shields
Hand sanitizer: Must be at least 70 percent alcohol
Disinfecting wipes/cleaners: Clorox and Lysol wipes
Gloves: Unopened boxes of non-latex gloves
To coordinate supply drop-offs, please contact the St. Vincent Supply Chain department via info@stvincentcharity.com.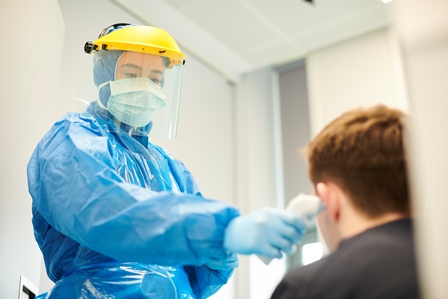 ---