Call Us Today for More Information About Treatment Options
With multiplying numbers of patients turning to total knee replacement surgery, St. Vincent Charity orthopedic surgeons lead the way in Northeast Ohio to employ the latest technologies to ensure successful results.
As reported in the Cleveland Jewish News, Becker's ASC Review and Becker's Spine Review, St. Vincent's Dr. Matthew Levy is one of the first in the region to utilize breakthrough technology that builds a customized knee implant and surgical tools for individual patients. The technology, iTotal from ConforMIS, ensures the implant is an exact fit for the patient, reducing bone and healthy tissue loss during surgery. Ultimately, the system helps reduce patient pain after surgery and ensure improved mobility for the new knee.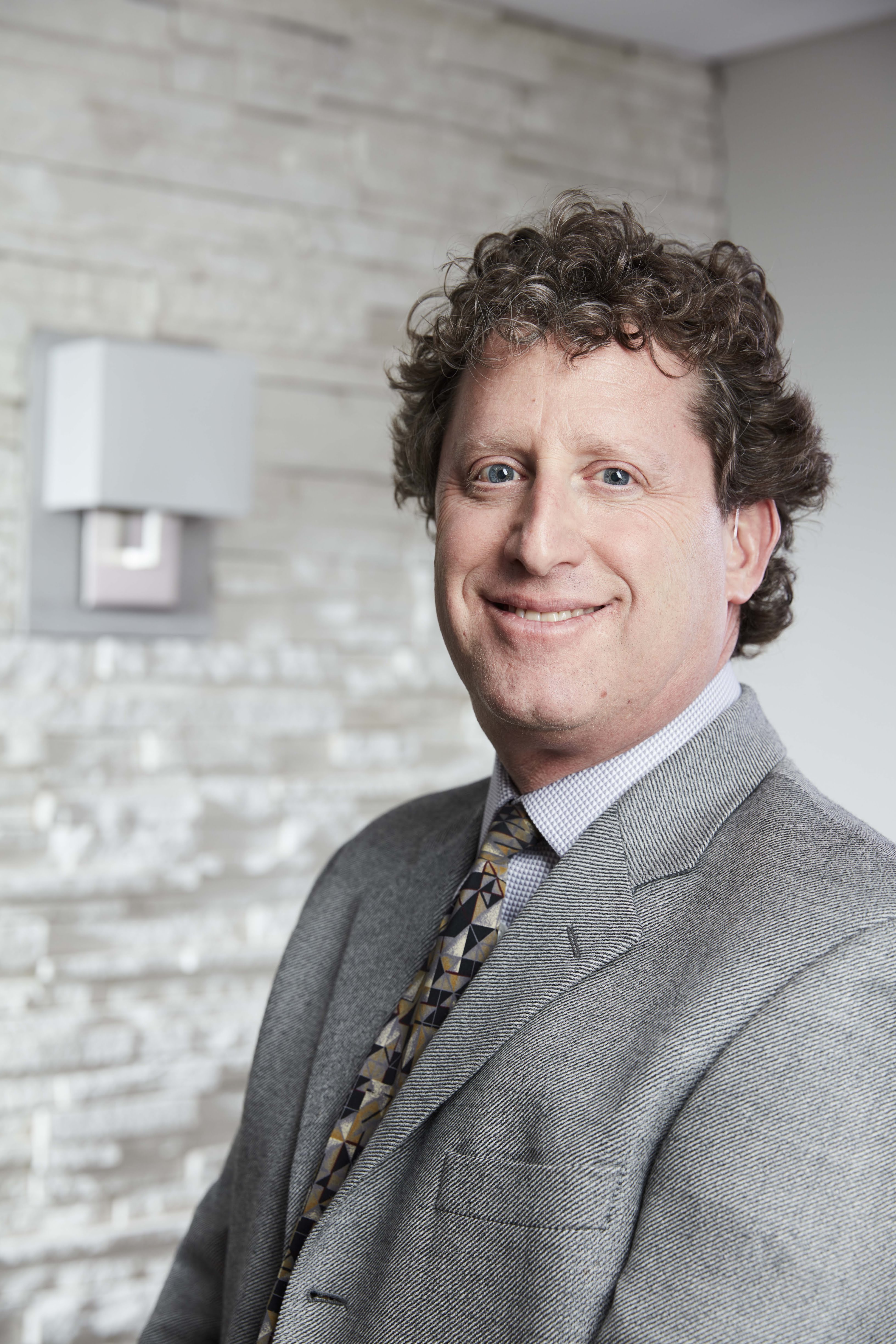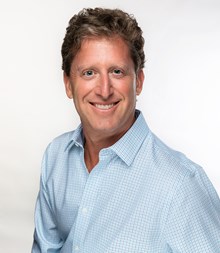 Total knee replacement surgeries have grown by more than 120 percent over the last 10 years, with more than 700,000 procedures each year. That figure is expected to grow to more than 3.5 million procedures by 2030. Dr. Levy said this increase, combined with a younger patient base, calls for the need for more precise implants that improve mobility and allow patients to return to their active lifestyles.
"People are living longer with more active lifestyles than they were 30 years ago," Dr. Levy said. "My patients are looking for a surgical solution that not only relieves their pain, but more importantly, allows them to get back to the things they enjoy doing – playing golf, hiking or swimming."
With traditional knee replacements, manufacturers provide a limited selection of implants with varying sizes to fit a wide range of patients. During surgery, the surgeon is forced to select the implant that appears to be the closest fit for the patient and then make any necessary adjustments based on the patient's anatomy. However, because these "off-the-shelf" implants are not made specifically for the patient, they may be slightly too large, which can cause the implant to hang over the bone and cause impingement, or slightly too small, leaving the bone exposed. Both of these situations can result in an implant that is not properly aligned, cause residual post-surgical pain and limit mobility.
In contrast, with the iTotal system, Dr. Levy is provided a one-of-a-kind implant built specifically based on a patient's individual anatomy. The technology uses CT scans from the patient's hip to the ankle and 3-D printers to design an implant and instrumentation designed to fit the natural shape and curve of each patient's knee. The sterilized implant is delivered to him with numbered pieces and drill holes marked so the implant is precisely placed, helping to ensure a successful surgery.
"As a surgeon, the last place you want to make a decision like this is during surgery and you hate to compromise. You want the implant to fit the patient, rather than forcing the patient to fit the implant," Dr. Levy said. "With this technology, I have complete confidence that the implant is right for my patient."
As the system builds the customized implant, it is also able to correct for any underlying arthritic deformity, such as bone spurs, cysts and flattening of a joint. Nearly half of all American adults develop knee osteoarthritis in at least one knee in their lifetime.
"When we perform a knee replacement on a patient with severe arthritis, we are not looking at a normal looking limb or bone structure. This creates a challenge during surgery," Dr. Levy said. "With the power of the system's computer technology, it is actually able to extract out the patient's deformity to ensure the implant is placed properly, reducing post-operative pain and ensuring larger range of motion."
Dr. Levy said the technology is also critical in reducing bone loss – up to 30 percent less than traditional surgeries – and healthy tissue removal. This leads to less blood loss during surgery, less pain after surgery and is expected to simplify knee revision surgery if a patient needs a new implant 20 years down the road.
As the average age of patients undergoing knee replacement surgery drops, the number of patients needing revision surgery is expected to continue to increase. In the last 10 years, the number of knee replacement surgeries increased by 89 percent among those 65-85 years old and 188 percent for those 45-64 years old. It is estimated that more than 10 percent of these patients will need a revision at some point in their lives.
"Knee revision surgeries are much more complicated than a primary knee replacement often because of bone loss during the initial surgery. This requires the use of specialized implants with thicker stems that fit deeper in the bone for support, which often do not provide the results patients are looking for," Dr. Levy said. "With the iTotal technology and our ability to reduce bone loss, our hope is that when a patient needs a revision, we will be able to use a more natural implant and preserve mobility."
Ultimately, Dr. Levy said his use of this new technology is about prioritizing patient care.
This technology puts the patient first," Dr. Levy said. "For most patients, they have been suffering with chronic knee pain for years and all they want is to get back to living their lives. Knowing the implant has been designed and built specifically for them, gives patients the piece mind that the surgery will provide the long-term results they are hoping for."
To make an appointment with Dr. Levy to learn more about your surgical options, contact his office at 440-349-7137. The Spine & Orthopedic Institute at St. Vincent Charity has helped thousands of people renew their lives and move beyond debilitating back, neck and joint conditions.
Call Us Today for More Information About Treatment Options
Tags:
---
Categories: