Nearly 80 percent of American adults experience lower back pain at some point in their lives. While most will recover utilizing nonsurgical treatments, those with degenerative disk disease, spinal stenosis and other related conditions find spinal fusion surgery, which essentially welds the problematic disks into one bone, eliminates painful motion and restores stability in the spine. However, St. Vincent Charity Medical Center offers an effective alternative – lumbar disk replacement – for younger, healthy patients seeking to maintain mobility after surgery.
While spinal fusion permanently joins two vertebrae together, lumbar disk replacement substitutes a worn or degenerated disk in the lower part of the spine with an artificial disk made of metal or a combination of metal and plastic.  The goal of the procedure is to relieve lower back pain while, at the same time, maintain normal motion for patients.
St. Vincent Charity's Robert F. McLain, M.D., who worked with investigators in the first FDA trials on the procedure, is the recognized expert on lumbar disk replacement surgery in Northeast Ohio. Although the surgery was approved by the FDA for use in the United States in 2004, few surgeons provide lumbar disk replacement as an alternative because of the training and expertise required to successfully complete the surgery. In fact, Dr. McLain is the only surgeon in Northeast Ohio currently providing this innovative alternative to patients.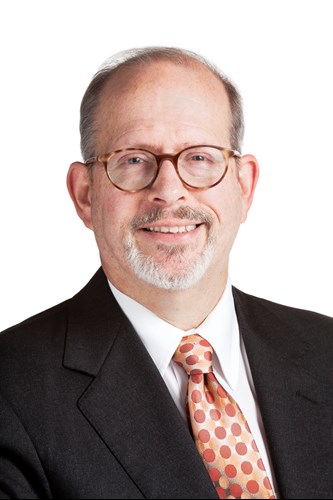 Lumbar disk replacement was the solution Steve Arce, a 38-year old local firefighter, was seeking for relief from lower back pain so intense he could barely walk, forcing him to move from heavy duty on his job. While spinal fusion had been recommended to Steve, he knew he needed to maintain his mobility to be able to meet the physical demands as a firefighter.  Steve's internet search for someone with the expertise to perform this specialized surgery brought him to Dr. McLain for a lumbar disk replacement.
"When I found all of the papers and research he had developed on disk replacement surgery and saw all his credentials, I knew I had found the person with the right expertise," Steve said. "Then, I met him and knew this was the right match. Dr. McLain spent 40 minutes with me at the first appointment, explaining everything in detail. He was very honest about expectations and he stressed that, in order for the surgery to be successful, I needed to do my part after surgery following through with therapy."
Steve was thrilled to learn from Dr. McLain that he was the perfect candidate for lumbar disk replacement.
"It is important to look at each patient to determine which surgery is appropriate for that individual person," Dr. McLain said. "For a patient like Steve, who is young, healthy and without severe arthritis, lumbar disk replacement is an excellent option to help them return to normal activities in a shorter amount of time. For older patients with more degeneration of the spine, traditional fusion is the better option to relieve pain."
In addition to age, ideal candidates for lumbar disk replacement include:
Those with pain caused by only 1 or 2 disks in the lower spine;
Those with a healthy weight;
Those without previous spinal surgery; and
Those without another spinal deformity, such as scoliosis.
To place the artificial disk, Dr. McLain approaches the spinal column from the front, through an incision in the abdomen, allowing access to the spine without moving the nerves. For added safety to the patient, Dr. McLain works in partnership with a vascular surgeon highly experienced with the procedure to navigate the organs and blood vessels to expose the disk space. He then removes the problematic disk and inserts the artificial implant into the disk space, which ultimately allows the vertebrae to rotate and move without the bones rubbing against east other.
Another benefit to disk replacement surgery is a shorter recovery and faster return to normal activity.
"Typically, spinal fusion patients have to wait 6 to 12 weeks – wearing a brace the entire time – before they can start bending. Sometimes they can't go back to work for 3 months because they have to wait for the fusion to take," Dr. McLain said. "With lumbar disk replacement, we have the patients up walking, moving and twisting – a little bit – right away and they don't have to wear a brace. I have had disk replacement patients riding a bike 20 miles per day just weeks after surgery."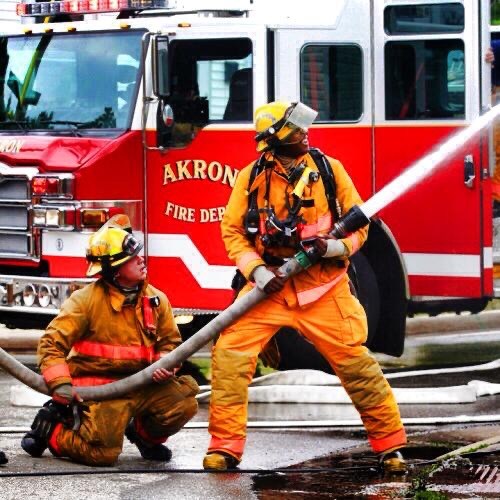 For Steve, the results from the surgery have exceeded his expectations. When he woke up after surgery, the pain (which had been directly centered on his tailbone and extending down to his foot) was gone. Six months after surgery, he was back to full, heavy duty as a firefighter and able to lift and play with his children. He feels so strong that it has taken him back to his younger days in military.
"This surgery has rekindled my feeling as a young private coming out of basic training, wanting to get after it every day," Steve said. "I feel healthy, excited to run every day and improve my eating habits – which then impacts my mood and behavior. " He laughed and, then added, "THAT makes my wife happier, too."
---
Robert F. McLain, M.D., a spine surgeon in the Spine and Orthopedic Institute at St. Vincent Charity Medical Center, has more than 20 years of experience in disc replacement surgery, and has served as an instructor and educator in disc replacement surgical training, as Principal Investigator for an FDA cervical disc replacement clinical trial, and provides both lumbar and cervical disc replacement to carefully selected patients who need those procedures.
To schedule a consultation, call 440-248-1297.