Total knee replacement is one of the most successful procedures in all of medicine due to its success in relieving chronic pain and restoring mobility and function. That is why more than 600,000 knee replacement surgeries are performed each year.
However, a small percentage of knee replacement surgeries fail, and when that happens, patients should seek the advice of a knee revision specialist as soon as possible.
According to Bernard Stulberg M.D. of the Spine and Orthopedic Institute at St. Vincent Charity Medical Center, continued knee pain can signal failure of an implant device, a condition that requires timely intervention to avoid further complication and bone loss.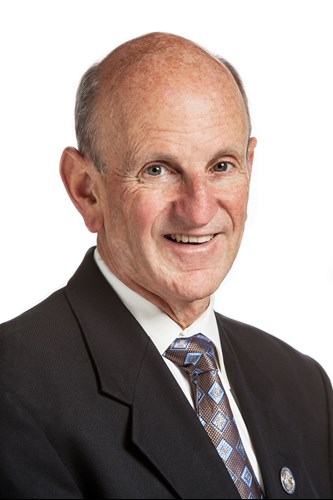 Approximately 10 percent of patients require a revision – a procedure in which the surgeon removes the original implant and replaces it with a new one – within the first ten years. More than half of the 22,000 knee revision surgeries performed each year are done within two years of the initial knee replacement surgery.
"If you are having knee pain after a replacement, it is important to find out if the implant is functioning the way it should," Dr. Stulberg said. "Pain that occurs early after surgery can signal the presence of infection, problems related to the way the implant anchors to bone, or the way the mechanism is working."
"Surgeons who perform knee replacements may recognize that persistent pain following surgery is uncommon and might require further intervention, but they may not feel sufficiently trained in revision surgery to know what that intervention should be, and the timing of that intervention," Dr. Stulberg continued. "When the cause of an early failure is a poorly performing device, identifying the source is important because, without intervention, the problem could lead to significant loss of bone and ligament instability. That further complicates the required revision surgery."
That is what happened to Becky Parker after she had both knees replaced 5 months apart in 2015. Just a few months after her second surgery, Becky started having pain and swelling in her knees and ankles. 
Unaware of the possibility of an implant failure and thinking the swelling was a new issue, Becky went to see a rheumatologist where she lives in Toledo. The doctor did not take x-rays of the knees, despite the knees being the primary source of her pain, and gave her cortisone injections in her swollen ankles. 
This began a more than 2-year journey for Becky, being shifted from doctor to doctor in search of relief. She received numerous cortisone injections in her ankles, prescriptions for physical therapy and even had vein ablations in both legs. None of this helped. Becky continued in constant pain, even having to use a shopping cart to walk just to make it through her work day at a local home improvement store.
It wasn't until she broke down in tears in appointment that the doctor paused and examined her knees, which at this point were severely bowed. He x-rayed both knees and gave her the devastating news that the implants had failed and were essentially coming apart. He encouraged her to seek out a revision specialist since he did not perform the procedure.
Becky began researching surgeons in Ohio who specialize in knee revision surgery. Because revisions are more complex than the original knee replacement, few surgeons perform revision surgery and even fewer specialize in it. The procedure requires additional preoperative planning, specialized tools, greater surgical skill and more time to perform.
Dr. Stulberg, one of the nation's leading experts on revision surgery, was the first surgeon to appear in Becky's online search. Given Dr. Stulberg's prominence in the field, Becky feared it would take a long time to get an appointment, so she was shocked when she was quickly able to get in to see him.
In Becky's case, the problem stemmed from the design of the implant, which allowed for instability and aseptic loosening. This means the bond between the bone and the implant breaks down, fragmenting the cement. Once fragmented, the body attempts to digest the cement (glue) particles and then also begins to digest bone. Aseptic loosening following knee replacement surgery is one of the leading causes for revision.
Significant bone loss is one of the largest challenges for surgeons in revision surgery because the bone itself starts to get weaker after the first 10 millimeters of bone loss. This leaves less bone to support a new implant. The removal of bone during the initial replacement surgery, coupled with bone loss from the failed implant, makes it difficult for surgeons to use standard total knee implants. For revision surgery, surgeons utilize specialized implants, allowing the surgeon to get more secure bonding to bone as well as improved stability of the mechanism.
Becky's bone loss, particularly in the right side, was significant in large part due to the length of time between when the implant began to fail and when the failure was finally identified. To repair the right knee, Dr. Stulberg utilized a surgical navigation system and specialized revision implant – a system which Dr. Stulberg helped develop – to allow him the flexibility to adjust the position of the implant and expertly adjust the tension of the surrounding ligaments. After a successful recovery, Becky had the left knee repaired by Dr. Stulberg 5 months later.
Nine months after surgery, Becky is back at work on her feet for 8 hour days without pain. Her friends and family continue to comment on the transformation of her legs, which are now in-line post surgery.
"People used to always comment that I was so 'bow-legged' and now they are so glad to see me walking upright," Becky said. "I would not be walking today without Dr. Stulberg – he is a miracle worker."
To learn more about revision surgery or to schedule an appointment with Dr. Stulberg, contact his office at 440.248.1297.