Veronica Ringholz's journey began with a car accident in 2004. While she felt fine after the accident, months later she began passing out and losing strength in her arms and hands. The young, single parent struggled with daily activities at home to care for her son. And, she feared she wouldn't be able to continue her job, which required regular travel across the country.
Living near Sandusky, Veronica sought the advice of a local surgeon, who identified a herniated - or bulging - disc that was preventing proper blood flow through the spinal cord and placing pressure on her spinal nerves. Due to the severity of her condition, Veronica was scheduled for emergency surgery to trim the portion of the disc that was protruding into the spinal canal. Veronica was hopeful this was the solution she was looking for.
Her hopes were shattered, however, when she continued to experience weakness and pain in her arms and numbness in her hands. An even more devastating blow came when she went back to her surgeon and was told, "It's all in your head." The doctor didn't believe her that there was something still wrong.
Even today, 15 years later, Veronica becomes emotional sharing the devastation she felt at that moment. Fortunately, that is not where Veronica's journey ends.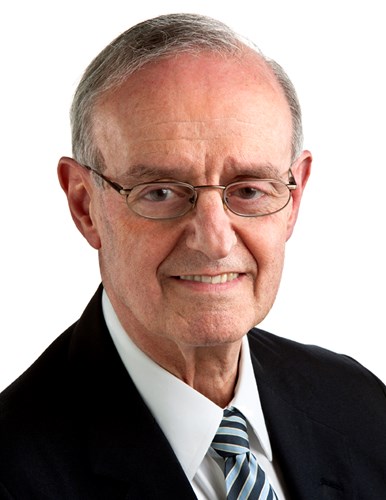 Shortly after that unfortunate appointment, Veronica arrived early for church one Sunday morning. Four friends separately approached her asking how she was doing. They could tell by looking at her that she was still suffering from tremendous pain.  
They all said, "Veronica, something is wrong. This isn't like you." They suggested she needed to "go see this Dr. Collis in Cleveland." Veronica later learned that St. Vincent Charity Medical Center Neurosurgeon Dr. John Collis has a strong, loyal following among her church family because of the positive results they or family and friends have had had with him. Some refer to it as the "Collis Club." 
The next day, Veronica called Dr. Collis' office and quickly got in for an appointment. After a physical evaluation and an examination of the x-rays and MRIs, Dr. Collis told her, "Your pain is not in your head."
"My parents were with me at that appointment and as soon as we heard Dr. Collis say there was something wrong and it was not in my head, we were filled with emotion and began to cry. Finally, we found someone who believed me and understood my pain," Veronica said. "Dr. Collis took out his marker and began to draw what he saw was the problem. Then, he said he could fix it."
While the degenerated disc with the herniation had been appropriately trimmed and fused in Veronica's first surgery, Dr. Collis identified an additional degenerated disc, with no herniation, that had been overlooked and was the source of her continued suffering. 
As soon as Veronica woke up from surgery to remove the degenerated disc, she no longer felt pain.  And, even though Dr. Collis wrote her a prescription for any post-surgical pain, Veronica never filled it. Remaining pain-free even 15 years later, Veronica had the prescription framed, where it hangs on her office wall as a reminder that her symptoms "were not all in my head." Her condition was real and Dr. Collis took the time to listen and fix her problem.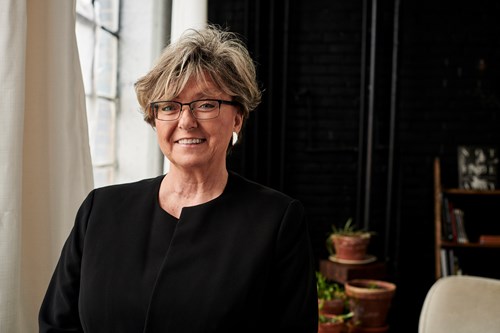 To demonstrate her gratitude, Veronica now serves on a leadership board at St. Vincent Charity to help spread the word of the expertise at the hospital's Spine and Orthopedic Institute, where Dr. Collis serves as the co-medical director with Dr. Louis Keppler.  She even took Dr. Collis to church with her, where he was met with a long line of former patients and family and friends of patients who waited to hug and thank him for saving their lives or those of the ones they love.
"In the bible, it says that King Solomon was the wisest man to ever live. However, I joke that I think Dr. Collis could be a close second," she shared. "I can never repay Dr. Collis for what he has done for me and words cannot express my gratitude. What he has done means more than he will ever know."
---
John S. Collis, M.D., co-medical director of the Spine and Orthopedic Institute, is devoted to finding the right path to the best outcome for every patient. Widely regarded as the "father of spinal surgery" Dr. Collis has performed more than 17,000 major spinal surgeries, including 5,000 fusions. He chose to bring his six decades of surgical experience to St. Vincent Charity Medical Center to fully devote his skills and expertise to the practice of compassionate patient care. Believing that "you don't have to operate on everyone," Dr. Collis became not only a pioneer in surgical approach but he is also the inventor and discoverer of many non-surgical interventions. Contact his office at 440-746-1055.