Release of Information
At St. Vincent Charity Medical Center, we are committed to protecting the privacy of your Health Information which is also called Protected Health Information or "PHI." We create a record of the care and services you receive at the Hospital to provide you with quality care and to comply with certain legal requirements.
Our notice of privacy practice applies all records of your care created by the Hospital personnel, including your doctor.
This Notice will tell you about the ways in which we may use and disclose your health Information. We also describe your rights and certain obligations we have regarding the use and disclosure of your health Information.
Patient Rights and Responsibilities
As our patient, you deserve the very best health care. To help you, there are certain rights that you have as a patient at St. Vincent Charity Medical Center.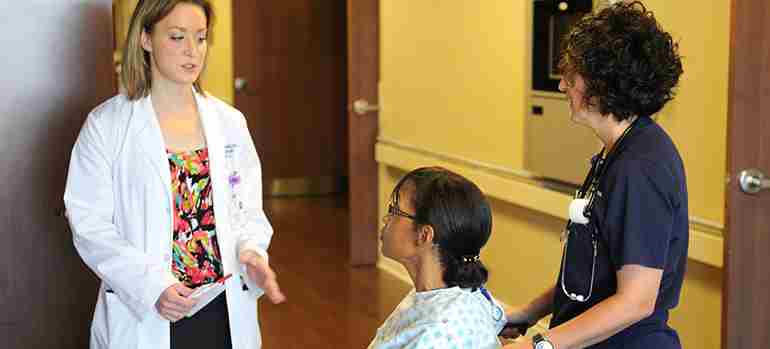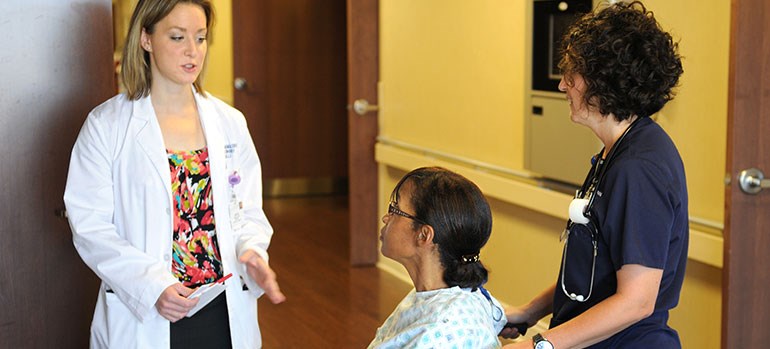 You have a right to:
All appropriate treatment and medical services that the hospital offers.
Transfer to another medical facility when it is medically indicated.
Enjoy welcoming, respectful, competent, comfortable and safe care.
Express your spiritual and cultural beliefs as long as they do not present a danger to others.
Pastoral Care that respects your religious beliefs.
Effective pain management. Ask your nurse for details on a Pain Consult.
Confidentiality regarding your medical care and records.
Participate in making healthcare decisions with your doctor. Other family members may help you make these decisions, too.
Participate in considering ethical decisions regarding your care. You may request advice from the Hospital Ethics Committee through your nurse or call extension 33312 on your hospital phone.
Accept or refuse treatment and be told about the consequences of refusing treatment.
Learn about experimental or educational activities involving your care. You can choose or refuse to be part of these activities. If you refuse, it will not affect your access to services.
Know the names and roles of those caring for you.
Communication assistance if you do not speak English, or if you have a physical disability.
Examine your bill and receive a full explanation of the costs. A copy of your finalized medical record after you have been discharged (Release Form and fee required).
Be informed of medical center policies and practices that relate to patient care, treatment, and responsibilities.
Access to protective services, when necessary.
Receive a copy of your rights and responsibilities. Please contact a Patient Representative at extension 32604 if you need further explanation.
Create an Advance Directive, such as a Living Will or Durable Power of Attorney for health care.
In order for our staff ensure you receive the best possible care, there are certain responsibilities you have as a patient of St. Vincent Charity Medical Center.
You have the responsibility to:
Answer questions about your personal health and health history completely.
Cooperate with your doctor(s) and staff in your diagnosis and treatment.
Ask questions when you do not understand something regarding your health or care.
Follow instructions and medical orders.
Follow St. Vincent Charity Medical Center rules regarding patient care (e.g., excess noise, smoking and visitation policies).
Provide the necessary information so that insurance claims can be processed.
Meet any financial obligations for your care as soon as possible.