CLEVELAND, OHIO (JULY 22, 2020) – Two St. Vincent Charity Medical Center surgeons, Robert McLain M.D., and James Anderson M.D., are participating in a nationwide clinical trial investigating the safety and effectiveness of two new total disc replacement (TDR) devices (prodisc® C SK and prodisc® C Vivo) intended for the treatment of 2-level cervical disc disease.
"Cervical disc replacement implants have been proven to be a safe and effective treatment for many patients experiencing one-level disc disease, avoiding fusion and allowing for more natural neck motion compared to cervical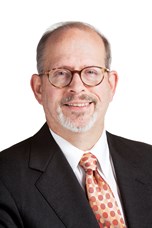 fusion," said Dr. McLain, the principal investigator for the study at St. Vincent Charity. "However, most products on the market do not allow for use in patients with 2-level cervical disc disease. This study will evaluate the effectiveness of these two new implants to provide relief for the millions of Americans suffering from multi-level degenerative disc disease." 
Neck pain ranks in the top 5 disorders in the United States, with 30 to 50 percent of people reporting incidents of neck pain. While the majority of acute symptoms will resolve with non-operative or conservative treatments, nearly 30 percent of those with neck pain will develop chronic symptoms.
The prodisc products being used in the trial are built on the prodisc technology platform, the most widely used total disc replacement system in the world. No other disc replacement system has been studied more, with over 13,000 patients reported on in more than 540 articles over the last 30 years. Over 125,000 prodisc devices have been implanted world-wide, with a reported reoperation rate of less than 1 percent. The prodisc C Vivo has been used outside the US for over 10 years, and the prodisc C SK device is an evolution of the original prodisc C with smaller keel design.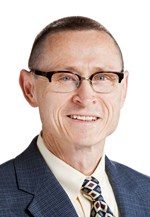 "Our selection as the only hospital in Cleveland and the state of Ohio to participate in this study furthers St. Vincent Charity's Spine and Orthopedic Institute's reputation as a leader in health care excellence and cutting edge sophistication," Dr. Anderson said. The study currently includes 21 sites in 15 states across the country with an expected primary completion date of Spring 2023.
Approximately 20 patients will be included in the study at St. Vincent. Patients between 18 and 69 years of age, suffering from neck and arm pain due to cervical disc disease who have not responded to non-operative treatment will be considered for the study. Those interested in participating, should contact Jayson Zadzilka (330.205.1334 or jzbiomedical@gmail.com). For more information about this study, visit clinicaltrials.gov (Identifier NCT04012996).
###
About St. Vincent Charity Medical Center
Cleveland's first and only downtown hospital, St. Vincent Charity Medical Center is the city's faith-based, high-quality health care provider. Our distinguished doctors and caregivers are devoted to treating every patient with clinical excellence and compassionate care. Home to the renowned Spine and Orthopedic Institute and the Center for Bariatric Surgery, St. Vincent Charity Medical Center has services in non-invasive cardiovascular, emergency medicine and psychiatric emergency department, primary care, occupational health, behavioral health and addiction medicine. Owned by the Sisters of Charity Health System, St. Vincent Charity Medical Center has provided Care Beyond Medicine since 1865.
About Centinel Spine, LLC
Centinel Spine®, LLC is the largest privately-held spine company focused on anterior column reconstruction. The company offers a continuum of trusted, brand-name motion-preserving and fusion solutions backed by over 30 years of clinical success — providing the most robust and clinically-proven Total Disc Replacement and Integrated Interbody™ portfolios in the world.
Centinel Spine derived its name from the "Sentinel Sign", the radiographic confirmation of a successful fusion anterior to the interbody device. For more information about Centinel Spine, please visit www.CentinelSpine.com or www.rediscovermyife.org.
Media Contact: Terri Jankowski 216.408.8021