Surgery
When your doctor recommends surgery, it's comforting to know you can turn to the team of experienced, compassionate surgeons at St. Vincent Charity Medical Center for superior care.
Our surgeons perform a wide variety of procedures, including minimally invasive surgery and outpatient surgery. Our focus is on returning patients to their lives.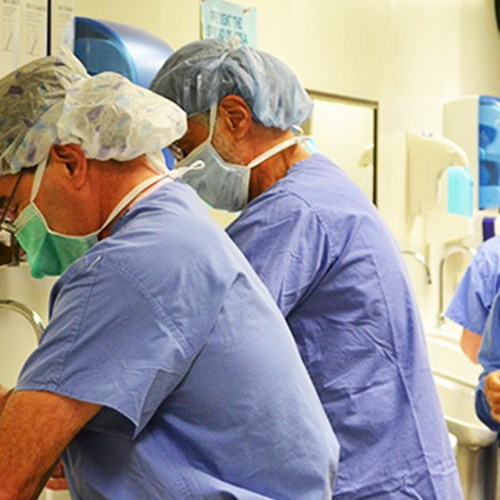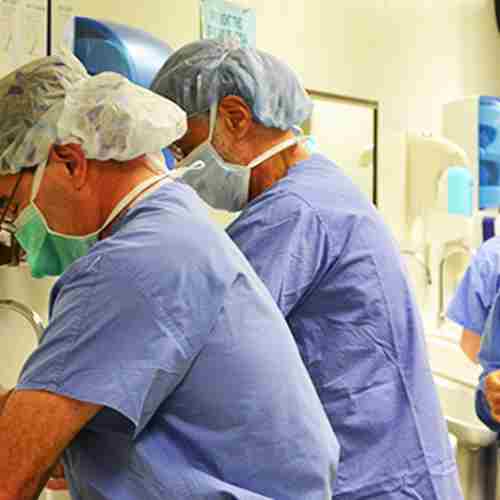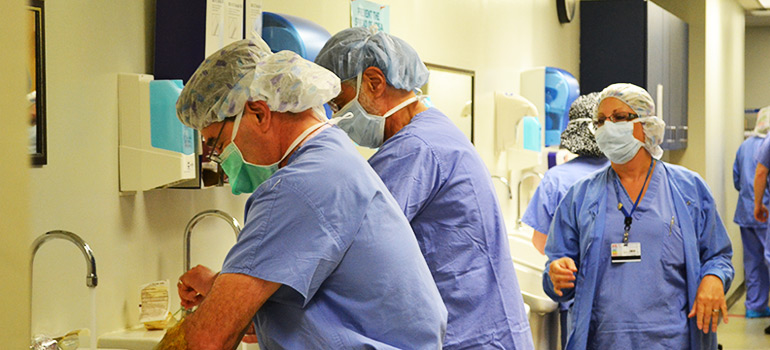 We are a certified Center of Excellence in spine and orthopedic and bariatric surgery. Our surgeons and staff maintain a high record of safety and quality care.
When you choose St. Vincent Charity, you can be confident that patient safety and quality of care are our highest priority. Having been awarded a multitude of awards by HealthGrades, the surgery program regularly undergoes rigorous on-site evaluations and is committed to exceeding national quality and safety standards.
BARIATRIC SURGERY
IT'S A PHYSICAL, EMOTIONAL AND SOCIAL BURDEN. FOR MANY, MORBID OBESITY HAS BECOME A WAY OF LIFE, SOMETHING THAT DIET MEDICATION AND EXERCISE CANNOT CHANGE.
There is an answer: weight loss surgery. Our experienced surgical weight loss team has helped more than 7,000 patients lose more than 700,000 pounds — and counting. The American Society for Metabolic and Bariatric Surgery has recognized St. Vincent Charity Medical Center as a Center of Excellence for our record of quality, safety and outcomes.
ENDOSCOPY
ENDOSCOPY IS A PROCEDURE THAT LETS YOUR DOCTOR LOOK INSIDE YOUR BODY. IT USES AN INSTRUMENT CALLED AN ENDOSCOPE, OR SCOPE FOR SHORT.
Scopes have a tiny camera attached to a long, thin tube. The doctor moves it through a body passageway or opening to see inside an organ. Scopes are used in the diagnosis, screening and treatment of many conditions, including those affecting the stomach, esophagus, colon, abdomen, pelvis and urinary system.
GENERAL AND GASTROINTESTINAL
THE TEAM OF GENERAL AND GASTROINTESTINAL SURGEONS AT ST. VINCENT CHARITY ARE HIGHLY TRAINED IN THE LATEST MINIMALLY INVASIVE SURGERIES AND TRADITIONAL SURGICAL APPROACHES FOCUSING ON THE ABDOMINAL REGION OF THE BODY.
Having been awarded a multitude of awards by HealthGrades, the general surgery program regularly undergoes rigorous on-site evaluations and is committed to meeting and exceeding national quality and safety standards.
MINIMALLY INVASIVE SURGERY
ST. VINCENT CHARITY MEDICAL CENTER OFFERS A WIDE RANGE OF ADVANCED, MINIMALLY INVASIVE SURGICAL PROCEDURES.
Our team of surgeons use the latest approaches and innovative technology to help you recover faster than traditional surgeries. Minimally invasive procedures offer patients a smaller incision, faster recovery time and less pain. Many patients walk the same day after surgery.
NEUROSURGERY
NEUROSURGEONS AT THE SPINE AND ORTHOPEDIC INSTITUTE HAVE EXTENSIVE EXPERTISE IN ADVANCED PROCEDURES, INCLUDING BRAIN SURGERY, SPINE SURGERY, PERIPHERAL NERVE SURGERY AND SURGICAL PAIN MANAGEMENT.
ORTHOPEDIC SURGERY
THE SPINE AND ORTHOPEDIC INSTITUTE AT ST. VINCENT CHARITY MEDICAL CENTER OFFERS ADVANCED SURGICAL CARE FOR INDIVIDUALS WITH INJURIES AND CHRONIC CONDITIONS OF THE NECK, BACK, JOINTS AND BONES.
Having earned the Anthem Blue Cross Blue Shield Blue Distinction for Knee and Hip Replacement Surgery, our team of expert surgeons leads the region in advanced orthopedic care.
OUTPATIENT SURGERY
MANY SURGERIES PERFORMED AT ST. VINCENT CHARITY MEDICAL CENTER ARE PERFORMED AS OUTPATIENT PROCEDURES. YOU GET THE SAME SKILLED EXPERTISE, WITH THE BENEFIT OF RECUPERATING IN YOUR OWN HOME.
Your surgeon will discuss your options for same-day surgery with you.
PLASTIC SURGERY
PLASTIC SURGERY HAS TWO BRANCHES, COSMETIC SURGERY AND RECONSTRUCTIVE PLASTIC SURGERY.
Cosmetic surgery aims to improve the aesthetic appearance of a person, while plastic surgery may include this, or just the reconstruction (reconstructive surgery). Reconstructive plastic surgery aims to improve function; however, it may also involve trying to approximate normal appearance, but that is not its primary function.
PODIATRIC SURGERY
ALSO KNOWN AS FOOT AND ANKLE SURGERY, PODIATRY COVERS A VARIETY OF INJURIES AND CHRONIC CONDITIONS RANGING FROM COMPLEX FOOT AND ANKLE RECONSTRUCTION TO DIABETIC FOOT WOUNDS.
A teaching hospital, St. Vincent Charity Medical Center has a residency program in Podiatry that keeps its faculty and students on the cutting edge of treatment.
SPINE SURGERY
ST. VINCENT CHARITY MEDICAL CENTER'S RENOWNED SPINE AND ORTHOPEDIC INSTITUTE IS NOTED FOR ITS ADVANCED SPINE CARE.
Having earned Blue Distinction for Spine Surgery from Anthem Blue Cross Blue Shield, our surgeons have also pioneered the use of minimally invasive spine surgery. Our surgeons are experts in the treatment of:
Artificial disc replacement
Advanced fusion techniques
Extreme lateral inter-body fusion
Kyphoplasty
UROLOGICAL SURGERY
UROLOGY IS THE SURGICAL SPECIALTY THAT FOCUSES ON THE URINARY TRACTS OF MEN AND WOMEN, AND ON THE REPRODUCTIVE SYSTEM OF MEN.
Urologists and are trained to diagnose, treat, and manage patients with urological disorders. The organs covered by urology include the kidneys, ureters, urinary bladder, urethra, and the male reproductive.
VASCULAR SURGERY
VASCULAR SURGERY IS THE DIVISION OF MEDICINE SPECIALIZING IN TREATING THE BLOOD VESSELS OF THE BODY, WITH THE EXCEPTION OF THE VESSELS OF THE HEART.
Vascular surgeons may work to restore blood flow to an area of the body after trauma, disease such as diabetes or another issue that results in damage to the blood vessels. Vascular surgeons use a variety of methods to treat vascular conditions including medication therapies, minimally invasive catheter procedures, vessel reconstruction and interventional radiology.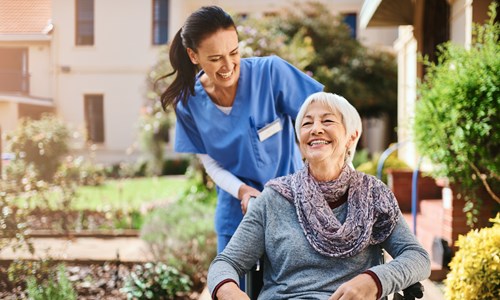 March 11, 2021
Gone are the days when hip replacement surgery required a multiple day hospital stay. Advancements in implant technology, surgical technique and pain management have ushered in a new era that allows many patients same-day surgery and the benefits it ...continue reading
Read More