Minimally Invasive Surgery
Minimally Invasive Surgery
St. Vincent Charity Medical Center is a Certified Center of Excellence in Spine & Orthopedic Surgery.
ST. VINCENT CHARITY MEDICAL CENTER OFFERS A WIDE RANGE OF ADVANCED, MINIMALLY INVASIVE SURGICAL PROCEDURES
WHAT IS MINIMALLY INVASIVE SURGERY?
Minimally invasive surgery is used to stabilize the vertebral bones or to relieve pressure on the spinal nerves from conditions such as:
herniated disc

stenosis (the narrowing of the spinal canal)

bone spurs

scoliosis

Unlike traditional "open spine surgery," minimally invasive surgery allows for a much smaller incision – often less than one inch compared to the 5 to 7 inch incision of traditional surgery – and does not require the surgeon to cut into or traumatize surrounding muscle tissue. 
Get a Consultation from Our Experts
Our team of surgeons use the latest approaches and innovative technology to help you recover faster than traditional surgeries. Minimally invasive procedures offer patients a smaller incision, faster recovery time and less pain. Many patients walk the same day after surgery.
SHORTER RECOVERY TIMES. STRONGER RESULTS. LONG-TERM RESULTS.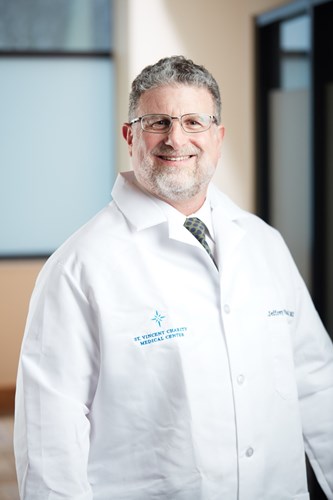 St. Vincent Charity spine surgeon Dr. Jeffrey Shall is one of a select few in Northeast Ohio who specializes in minimally invasive surgery to correct spinal disorders.
To learn more or schedule an appointment with Dr. Jeffrey Shall of the Spine and Orthopedic Institute at St. Vincent Charity Medical Center CALL 440-746-1055.