Pulmonary
St. Vincent Charity Medical Center's Pulmonary Services specializes in the diagnosis and treatment of problems relating to the lungs.
Our team of physicians and therapists work together in diagnosing symptoms using the latest technology to get to root of the patient's problem. Once diagnosed, patients can find comfort knowing that the facilities and knowledge needed to treat their condition will be available at St. Vincent Charity Medical Center.
Find a Pulmonary Specialist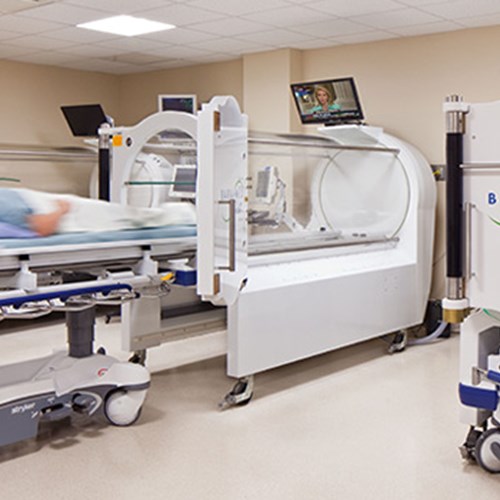 Respiratory Therapy
Respiratory Therapy is specifically focused on the prevention, assessment, treatment, management, control, diagnostic evaluation, education, and care of patients with deficiencies and abnormalities of the cardiopulmonary system. 
This includes those who suffer from asthma, bronchitis, chronic obstructive pulmonary disease, and emphysema, but can also include people who have had heart attacks, suffered trauma, or have sleep disorders might also need respiratory therapy to help them breathe easier. St. Vincent Charity Medical Center respiratory therapists are an integral part of inpatient care.