Our rich history in cardiovascular care
St. Vincent Charity Medical Center's rich history of cardiac care began in 1950 when Henry A. Zimmerman, MD, launched the hospital's division of cardiology. Under Dr. Zimmerman's direction, St. Vincent Charity was at the forefront of innovations in cardiac care. St. Vincent Charity led the Northeast Ohio region in cardiac care with the 1950 opening of its cardiovascular laboratory, which was one of the first diagnostic centers in the Midwest.
One of the most significant gains in heart treatment happened at St. Vincent Charity in 1956, when Earle B. Kay, MD, performed the first open-heart surgery in the Midwest and only the third in the nation.
During the 1950s and 60s, Cleveland was renowned as a world leader in heart and vascular surgery. Surgeons at St. Vincent Charity and the Cleveland Clinic developed heart-lung machines permitting open-heart surgeries that were then unprecedented and that paved the way for procedures such as heart valve replacements that today have become nearly routine.
The first open-heart patient at St. Vincent Charity was a 6-year-old girl, Laverne Ivec of Euclid, who had been plagued by heart valve problems since she was born. Her first-grade teacher noticed that Laverne wasn't able to keep up with the other children on the playground. Until Dr. Kay and a colleague, Frederic S. Cross, MD, invented their heart-lung machine, surgeons actually had stuck their fingers into patients' arteries and veins to detect holes and deformities. Surgeons had to stop the heart from beating, perform the surgery and start the heart again.
With his new invention, Dr. Kay was able to keep the child's heart beating, and her blood oxygenated and circulating, for 11 minutes during surgery—enough time for him to locate and repair the damage. Laverne was only the third open-heart surgery patient in the United States. Within a year, St. Vincent Charity had opened a seven-bed Cardiac Recovery Unit and the "Kay-Cross Oxygenator" was already being used across the country.
Clarabelle C. "Clara" Sittinger was a nurse who worked with Dr. Kay. A 1948 graduate of the St. Vincent Charity School of Nursing, she joined the hospital as an OR nurse and retired as the operating room supervisor after 36 years and 40,000 surgeries. She passed away in 2015, but her obituary recorded her thoughts on being a part of heart history. "It was my privilege to scrub on the first open heart case and the next 3,500 that followed," she had said. "I was probably one of the first nurses in the world to hold a live, beating, human heart in her hands."
St. Vincent's Charity's open-heart team was much in demand to demonstrate its ground-breaking techniques throughout the world. In his autobiography, Dr. Kay recounted an operation performed by the team in Rio de Janeiro at the invitation of President Kubischek of Brazil, during which the Brazilian President, himself a doctor, stood at the operating table.
In 1954, St. Vincent Charity doctors were able to use Ohio's first fluoroscope for diagnosing heart disease in their cardiopulmonary lab. In 1957, officials announced a new $250,000 research center for exploring new treatments for cancer, heart disease, trauma surgery, biochemistry and urology. Two years later, St. Vincent Charity announced it would build a $2.9 million hospital heart unit, the first of its kind in the United States. And in 1959, the hospital made public its plans to open a 15-bed intensive care unit, to be equipped with oxygen machines, life support systems and "special beds with removable rails," staffed by specially trained nurses.
St. Vincent Charity took another technological step forward in 1969 when it introduced a hyperbaric chamber, which forces oxygen into the bloodstream to relieve pressure on the heart, adding to its extensive menu of treatments for heart disease.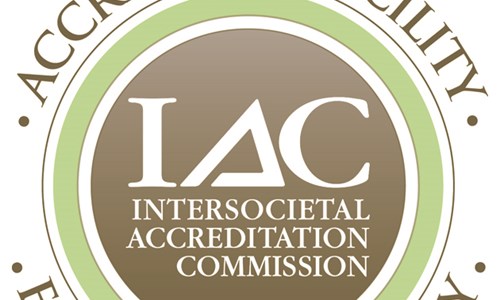 August 23, 2019
St. Vincent Charity Medical Center has been granted a three-year term of accreditation by the Intersocietal Accreditation Commission (IAC) in echocardiography in the area of adult transthoracic. Accreditation by IAC indicates that St. Vincent Charity ...continue reading
Read More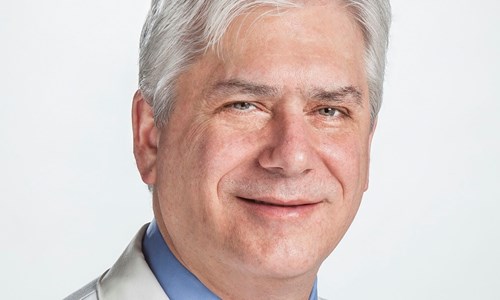 March 8, 2018
St. Vincent Charity Medical Center recently announced that Dr. Dale Levy has joined the organization as cardiothoracic surgeon, expanding the St. Vincent Medical Group to include an open heart and thoracic surgery program. ...continue reading
Read More