Electroconvulsive Therapy
Electroconvulsive Therapy
Electroconvulsive therapy (ECT) is a new offering at St. Vincent Charity Medical Center in the treatment of specific mental health conditions.
For more information on electroconvulsive therapy, please call the ECT Nurse at 216.630.1957 or 216.363.7439.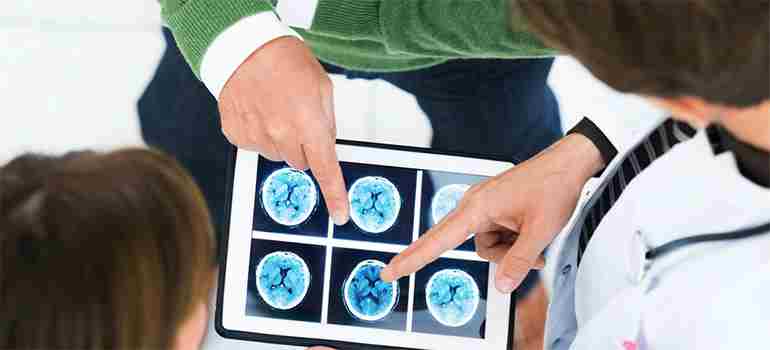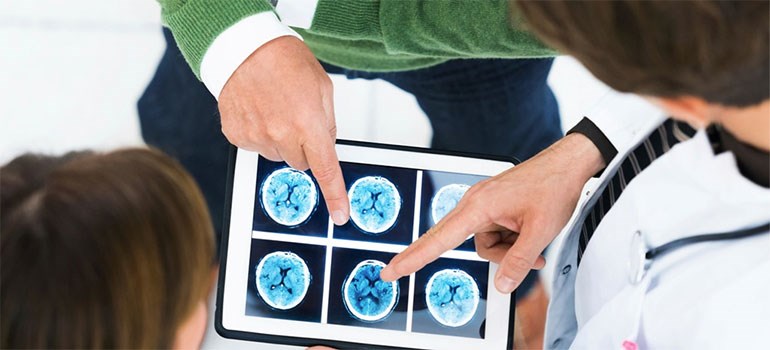 ECT improves depression, lessens anxiety and controls mania and psychosis through use of 10-minute treatments that deliver electric impulses to the brain with minimal side effects.
Treatments are typically three times a week for four weeks. About 80 percent to 90 percent of patients have either a good response to the treatment or total remission.
ECT is a highly effective treatment for the following conditions:
• severe depression (or treatment-resistant depression)
• agitation or aggression in people with dementia
• anxiety disorder
• bipolar
• severe mania
• psychosis
• severe suicidal thoughts
Using electrical currents passed through the brain intentionally triggering a brief seizure, ECT seems to cause changes in brain chemistry that can quickly relieve or reverse symptoms of certain mental illnesses. In fact, ECT is often successful when other treatments are not. Historically the stigma of ECT was based on early treatments, using high doses without anesthesia that led to memory loss or other serious side effects. Today, it is much safer and given to people while they are under general anesthesia in a controlled environment in the recovery room.
This service expands St. Vincent Charity Medical Center's behavioral health offerings to include all treatment modalities. Studies have shown that patients exhibit better compliance to treatment when all the services are located and available in one place.
Before having your first ECT treatment, you'll need a full evaluation, which usually includes:
A medical history
A complete physical exam
A psychiatric assessment
Basic blood tests
An electrocardiogram (ECG) to check your heart health
Chest x-ray
These exams help make sure that ECT is safe for you. You may also see an anesthesiologist to go over the risks of anesthesia.
The ECT procedure takes about five to 10 minutes, with added time for preparation and recovery. ECT can be done while you're hospitalized or as an outpatient procedure. Along with a general anesthetic patients are given a muscle relaxant. During the treatment, an EEG will be used to measure the electrical activity in the brain. A few minutes later, the effects of the short-acting anesthetic and muscle relaxant begin to wear off. In the recovery area, you are monitored for problems. When you wake up, you may experience a period of confusion lasting from a few minutes to a few hours or more. Many people begin to notice an improvement in their symptoms after two or three treatments with electroconvulsive therapy. Full improvement may take longer.
Although ECT is generally safe, risks and side effects may include:
Confusion

—A period of confusion that can last from a few minutes to several hours.

Memory loss

—ECT can affect memory in several ways. These memory problems usually improve within a couple of months.

Physical side effects

—On the days you have an ECT treatment, you may experience nausea, vomiting, headache, jaw pain, muscle ache or muscle spasms. These generally can be treated with medications.

Medical complications

—As with any type of medical procedure, especially one that involves anesthesia, there are risks of medical complications. During ECT, heart rate and blood pressure increase, and in rare cases, that can lead to serious heart problems. If you have heart problems, ECT may be more risky.