Podiatric Medicine and Surgery PGY-II Rotation
Podiatric Medicine and Surgery PGY-II Rotation
Goals
To expand and develop the ability to diagnose more unusual conditions of the lower extremity.

To develop and expand surgical skills necessary to do complicated rearfoot and ankle procedures.
To develop skills as a teaching member of the Division responsible for the activities of podiatric medial externs and PGY-I residents.

Objectives
In addition to developing increased ability, proficiency and efficiency of the objectives outlined for the PGY-I resident and upon completion of the second year, the resident should be able to:
Execute more advanced surgical procedures of the forefoot and rearfoot including multiple/complex osteotomies, fusions, tendon lengthening procedures and tendon transfers.
Manage trauma to the foot and ankle including major foot and ankle fractures/dislocations, soft tissue injuries and tendon ruptures.
Diagnose and treat postoperative complications, make appropriate referrals for consultations and/or treatment when necessary.
Complete a meaningful clinical research project, retrospective study or evaluation or major subject review which is published in a referenced journal or text.
Complete a podiatric consultation including the preparation of a written report and full presentation to a patient.
Function as an attending physician in a private practice or clinic setting.
Effectively guide and teach junior residents and students by example, special conferences, skill sessions and interactive meetings.
Provide meaningful presentations to podiatric audiences.

Methodology
The resident will perform duties and responsibilities as assigned.
The resident will attend and participate in all conferences and clinics.
The resident is responsible for identifying appropriate readings to help achieve the objectives outlined above.
An evaluation will be completed on each resident by the staff of Podiatry. All residents will be expected to complete an evaluation of the rotation.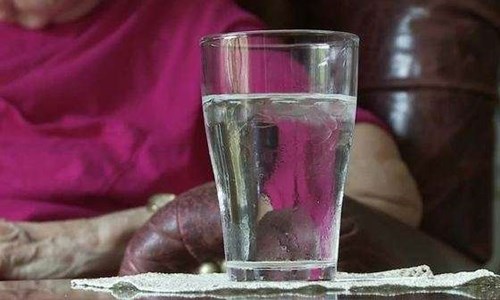 June 28, 2018
Despite the fact that heat-related deaths and illness are preventable, the Center for Disease Control and Prevention (CDC) reports that more than 600 people in the United States die by extreme heat ...continue reading
Read More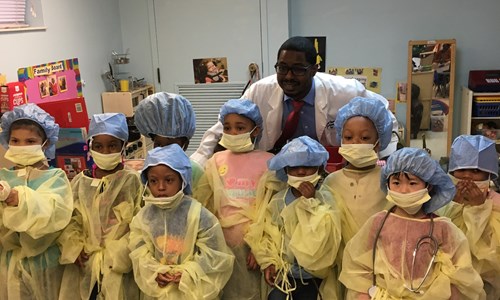 April 17, 2018
In celebration of the national observance of Doctors' Day, two St. Vincent Charity medical residents visited the Bingham Early Learning Center. Dr. Randol Kennedy and Dr. Emre Bucak did show-and-tell and dress-up with the preschool children. They als ...continue reading
Read More