Podiatric Medicine and Surgery PGY-I Rotation
Podiatric Medicine and Surgery PGY-I Rotation
Goals
To develop basic surgical skills necessary to perform basic forefoot and rearfoot surgery.

To develop skills necessary to provide competent care with respect to the perioperative management of podiatric patients.
To be able to function as a member of the health care team within the hospital setting.

Objectives
Upon completion of the first year, the resident should be able to:
Evaluate, diagnose and treat local and systemic conditions manifesting themselves in the lower extremity especially those disorders affecting the foot, ankle and lower leg.
Execute basic forefoot procedures including common digital, lesser metatarsal, first ray and nail and soft tissue procedures.
Perform all aspects of perioperative management of a patient undergoing elective podiatric surgery including the preoperative evaluation and assessment and immediate postoperative care of the outpatient and inpatient.
Appreciate the role of other medical and surgical specialties and effectively interact with the same when necessary.
Complete a meaningful clinical research project, retrospective study or evaluation or major subject review which is published in a referenced journal or text.
Demonstrate a logical thought process in the selection of the surgical or nonsurgical treatment options for commonly encountered diseases, disorders and/or trauma of the foot and ankle.
Complete a basic podiatric consultation for routine foot problems including the preparation of a written report.
Assist and guide students in the acquisition of knowledge by providing experiences during their externship rotation.
Manage basic trauma of the foot and ankle, including simple uncomplicated fractures/dislocations, puncture wounds, lacerations and other soft tissue.

Methodology
The resident will attend and participate in all conferences and clinics and perform all duties assigned.
An evaluation will be completed on each resident by the staff of Podiatry. All residents will be expected to complete an evaluation of the rotation.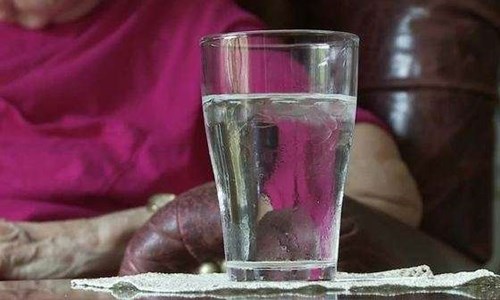 June 28, 2018
Despite the fact that heat-related deaths and illness are preventable, the Center for Disease Control and Prevention (CDC) reports that more than 600 people in the United States die by extreme heat ...continue reading
Read More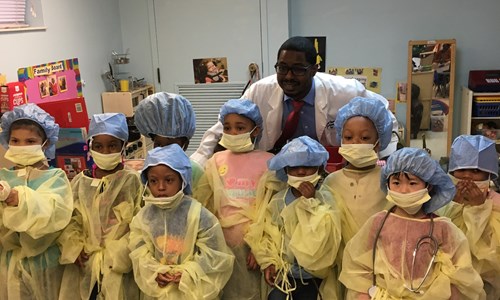 April 17, 2018
In celebration of the national observance of Doctors' Day, two St. Vincent Charity medical residents visited the Bingham Early Learning Center. Dr. Randol Kennedy and Dr. Emre Bucak did show-and-tell and dress-up with the preschool children. They als ...continue reading
Read More