Goals
To improve upon the knowledge and skill of the podiatric resident through exposure in Plastic Surgery.

Objectives
Upon completion of this rotation, the resident will be able to:
Recognize normal and abnormal complications of wound healing and recommend appropriate treatment.
Be able to select appropriate suture materials and needles for the repair of various tissue layers.
To perform various tissue closure techniques efficiently.
Discuss the various types of skin grafts and flaps including their applications in the foot and ankle.
Apply various techniques applicable to hand surgery appropriate to foot and ankle surgery.
Recognize and treat hypertrophic scars and keloids.
Make an appropriate referral to a plastic surgeon for consultation.

Methodology
The resident participates in a block rotation under the direction of an attending physician and/or designee.
The resident will perform duties and responsibilities as assigned.
The resident is responsible for identifying appropriate readings to help achieve the objectives outlined above.
An evaluation will be completed on each resident by the Director of Plastic Surgery or designee. All residents will be expected to complete an evaluation of the rotation.

SUGGESTED READINGS:
Weinzweig N., Dowden R.V., Stulberg B.N. The Use of Tissue Expansion to Allow Reconstruction of the Knee. JBJS Vol. 69A, No. 8:1238-40, 1987.

Dowden, R.V., Marks K.E., Stulberg B.N. Expandable Breast Implant Reconstruction of Tikhoff-Linberg Shoulder Deformity. Plastic & Recon. Surg. Vol. 85, No. 1:112-15, 1990.
Dowden, R.V. Definition of Terms for Describing Loss of Gel from Breast Implants. AJR:160:1360, 1993.
Dowden, R.V. Achieving a Natural Inframammary Fold and Ptotic Effect in the Reconstructed Breast. Annals of Plastic Surg. Vol. 19, No. 6:524-29, 1987.
Dowden, R.V. Perioprosthetic Bacteria and the Breast Implant Patient with Systemic Symptoms. Plastic & Recon. Surg. Vol. 94, No. 2:300-05, 1994.
Stone J., Dowden R.V. Breast Implant Endoscopy - Detecting Leaks in Silicone-Gel Breast Implants. AORN Vol. 59, No. 5:1007-15, 1994.
Dowden R.V., Dinner M.I., Labandter H.P. Breast Reduction for Asymmetrical Hypertrophy. Plastic & Recon Surg. Vol. 73, No. 6:928-32, 1984.
Mathes, Nahai. Clinical Applications of Myocutaneous Flaps. p.3-36, 74-99, 120-37, 150-54, 524-31, 568-77, 585-609. (See Dr. Binder).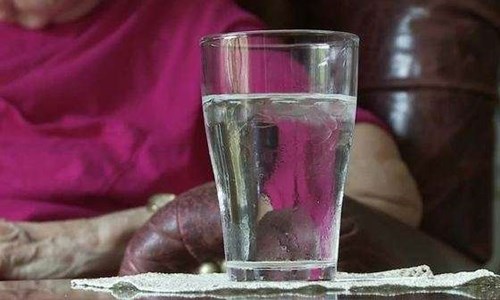 June 28, 2018
Despite the fact that heat-related deaths and illness are preventable, the Center for Disease Control and Prevention (CDC) reports that more than 600 people in the United States die by extreme heat ...continue reading
Read More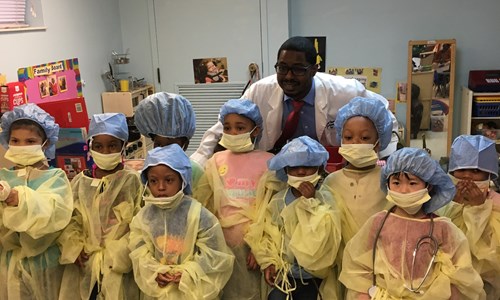 April 17, 2018
In celebration of the national observance of Doctors' Day, two St. Vincent Charity medical residents visited the Bingham Early Learning Center. Dr. Randol Kennedy and Dr. Emre Bucak did show-and-tell and dress-up with the preschool children. They als ...continue reading
Read More