Outpatient Clinic Rotation
Outpatient Clinic Rotation
Goals
To provide continual experience in the evaluation, diagnosis and treatment of patients with foot and/or ankle pathology in the clinic setting.

To assist the resident in the development of interpersonal communication skills that form the basis of an effective physician and patient relationship.

Objectives
Upon completion of this rotation, the podiatric resident should be able to:
Diagnose and treat conservatively common pedal deformities and ailments to include routine palliative care, aspiration/injection techniques, therapeutic casting and padding and strapping.
Make an appropriate referral to other medical/surgical specialties.
Order and interpret ancillary studies including routine and specialized imaging studies (conventional x-rays, tomograms, CT scans, MRI, bone scans, etc.) and laboratory tests.
Perform a lower extremity biomechanical evaluation and assessment.
Proficiently perform minor surgical procedures within the clinic setting including all aspects of perioperative management.
Complete all aspects of medical charting and dictation for both routine care and surgical/non-surgical patients.
Complete preoperative evaluation and assessment of a patient for elective foot/ankle surgery including the history and physical examination, differential diagnosis formulation, selection of appropriate procedures including the rationale and the ordering and interpreting of lab testing and imaging studies.
Provide appropriate postoperative care.
Recognize the common complications of surgical or non-surgical care and institute appropriate corrective treatment.
Appreciate the complexity of practice management and daily operation within the clinic setting.

Methodology
The first-year residents will be primarily responsible for the evaluation and treatment of patients. They will oversee extern involvement in the same setting.
Attending physicians will be chosen on a rotating basis with the consideration of the physician's desire and ability to teach and actively participate in the education program with the residents. Final decisions will be made by the Chief of the Division in consultation with the Director of Residency Training.
Medical charting will be done immediately following the patient visit and reviewed and co-signed by the attending physician.
A resident will service as the primary surgeon on clinic cases providing he has completed all aspects of the preoperative evaluation and assessment as outlined above. In cases where the resident will be unavailable for continuity of care, the case will be managed by the next resident on service.
The residents are responsible for showing continuity of care. All patients will be kept informed of any changes in case management by the primary resident and/or attending physicians staffing the clinic.
Any difficulties, conflicts, complications or problems arising out of the operation of the clinic will be immediately brought to the attention of the Program Director at the weekly resident meeting.
Residents will be evaluated on a four-month basis by the attending physicians overseeing the clinic.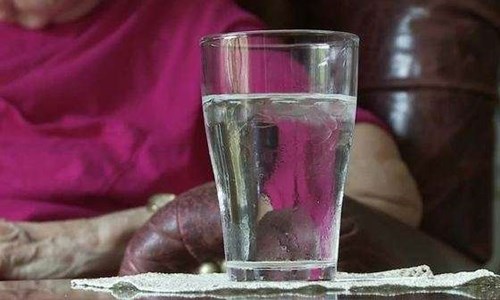 June 28, 2018
Despite the fact that heat-related deaths and illness are preventable, the Center for Disease Control and Prevention (CDC) reports that more than 600 people in the United States die by extreme heat ...continue reading
Read More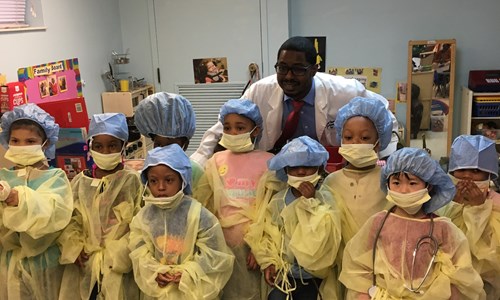 April 17, 2018
In celebration of the national observance of Doctors' Day, two St. Vincent Charity medical residents visited the Bingham Early Learning Center. Dr. Randol Kennedy and Dr. Emre Bucak did show-and-tell and dress-up with the preschool children. They als ...continue reading
Read More