Infectious Disease Rotation
Infectious Disease Rotation
Goals
To gain an increased appreciation to the general principles of Infectious Disease Medicine and the management of infections.

To gain clinical experience in the evaluation and treatment of infectious diseases.

Objectives
Upon completion of the rotation, the resident should be able to:
Clinically evaluate and assess a patient with an apparent infectious process.
Evaluate a patient with a fever of unknown origin.
Recognize and discuss the potential implications of common infectious processes, such as urinary tract infections, respiratory infections, etc., with respect to their implications for elective podiatric surgery.
Discuss the basic principles of antibiotic therapy.
Prescribe appropriate antibiotic therapy for the management of common organisms associated with soft tissue and bone infections.
Prescribe appropriate prophylactic antibiotics for elective podiatric surgical patients.
Provide appropriate postoperative care for a patient who has undergone incision and drainage of a bone or soft tissue infection.
Be able to properly use pathology lab services in the evaluation and treatment of soft tissue and bone infections.
Demonstrate the ability to write an appropriate consultation from an infectious disease standpoint.

Methodology
The resident will complete a one-month block rotation in Infectious Diseases. The resident will be responsible for reporting to Steven Bass, M.D. and T. Chimelewski, M.D. The resident will participate in all aspects of patient care including, but not limited to, completion of infectious disease consultations, initial H&Ps of assigned patients, review of all lab studies and the formulation of a differential diagnosis and subsequent treatment plans.
The resident will be responsible for reviewing and followin gall lower extremity infections during this time. In addition, the resident will maintain daily communications with the on-service podiatric residents regarding any current patients being managed for soft tissue or bone infections under the podiatry service.
The resident will be responsible for attending all educational conferences and grand round presentations and other related educational activities as recommended or assigned by the attending physician.
An evaluation of the resident will be completed by the attending physicians supervising the rotation. The resident will be responsible for completing and evaluation of the rotation.
On days when the workload assignment is completed early (before 6:00 p.m.), the resident is to contact the chief podiatric resident to ascertain if there is patient care that is required.

SUGGESTED READINGS:
Mandell, G. Principles and Practice of Infectious Disease.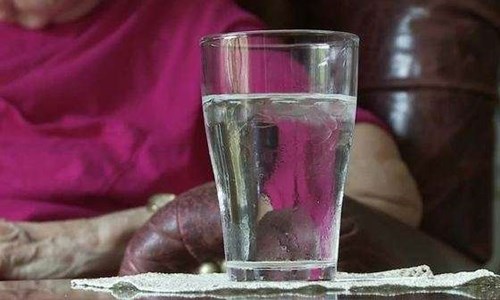 June 28, 2018
Despite the fact that heat-related deaths and illness are preventable, the Center for Disease Control and Prevention (CDC) reports that more than 600 people in the United States die by extreme heat ...continue reading
Read More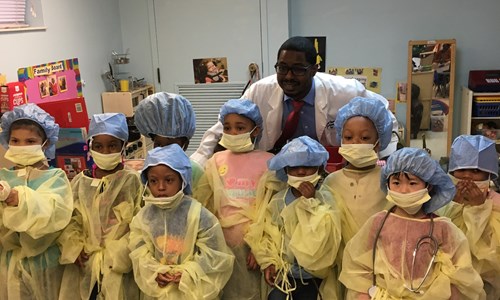 April 17, 2018
In celebration of the national observance of Doctors' Day, two St. Vincent Charity medical residents visited the Bingham Early Learning Center. Dr. Randol Kennedy and Dr. Emre Bucak did show-and-tell and dress-up with the preschool children. They als ...continue reading
Read More