General/Vascular Surgery Rotation
General/Vascular Surgery Rotation
Goals
To improve upon the knowledge and skill of the podiatric resident through exposure in General Surgery.

Objectives
Upon completion of the rotation, the resident will:
Be knowledgeable of the principles of perioperative management, including fluid and electrolyte balance, pain management, insulin dosing, and blood and/or component therapy.
Be able to demonstrate proficient sterile techniques within the operating room.
Be able to function as a first assistant on general surgery cases.
Recognize normal and abnormal EKG, chest x-ray, blood gases and pulmonary function tests.
Recognize patients who are surgical risk and be knowledgeable of necessary cautions which should be taken.
Be able to discuss the indications and contraindications for invasive and non-invasive vascular testing.
Be familiar with the gamut of limb saving vascular procedures and develop proficiency in determining which procedure is indicated.
Demonstrate knowledge of the indications and contraindications and surgical considerations of the various amputation levels and techniques.
Be able to diagnose a patient with acute thromboembolic phenomenon (DVT or PE) and initiate appropriate treatment.

Methodology
The resident will be part of the surgical team which consists of surgical residents and an attending staff surgeon. The resident will be under the direct supervision of a chief resident.
The resident will make daily rounds, attend surgical conferences and take call when assigned.
The resident will scrub and assist when needed. The resident will observe and assist in clinics.
An evaluation will be completed on each resident by the Director of General Surgery or designee. All residents will be expected to complete an evaluation of the rotation.

SUGGESTED READINGS:
Fluid, Electrolyte, and nutritional management of the Surgical Patient. In Principles of Surgery, Ed by Schwartz.
Physiologic Monitoring of the Surgical Patient. In Principles of Surgery, Ed by Schwartz.
Cohen J.R. Vascular Surgery for the House Officer. 2nd Ed. Baltimore, Williams & Wilkins, 1992.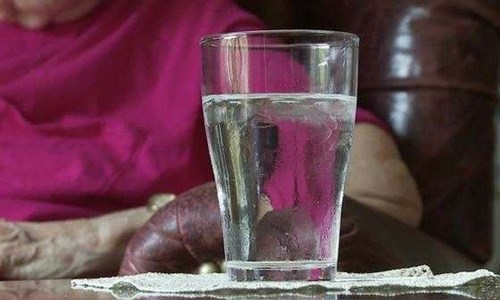 June 28, 2018
Despite the fact that heat-related deaths and illness are preventable, the Center for Disease Control and Prevention (CDC) reports that more than 600 people in the United States die by extreme heat ...continue reading
Read More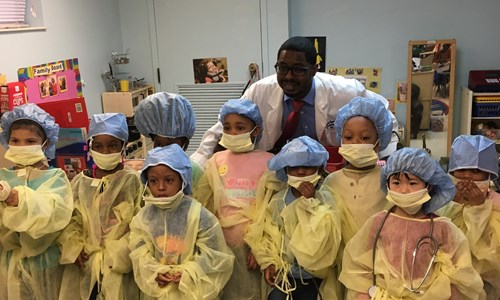 April 17, 2018
In celebration of the national observance of Doctors' Day, two St. Vincent Charity medical residents visited the Bingham Early Learning Center. Dr. Randol Kennedy and Dr. Emre Bucak did show-and-tell and dress-up with the preschool children. They als ...continue reading
Read More