General Medicine Rotation
General Medicine Rotation
Goals
Enhance the knowledge of the podiatric resident in the area of General Medicine.

To gain an appreciation of the complexity of various medical conditions commonly encountered in the general patient population and their potential implications in a podiatric surgical patient.

Objectives
Upon completion of the rotation, the resident should be able to:
Perform a comprehensive history and physical examination.
Recognize common medical conditions/ailments (cardiac disease, respiratory disorders, renal dysfunction) and appreciate their potential implications in elective surgical patients.
Order and interpret an EKG including the recognition of common cardiac arrhythmias.
Order and recognize abnormal clinical laboratory values.
Diagnose acute or chronic gout, pseudogout and related conditions.
Manage a diabetic patient including the provision of insulin coverage.
Demonstrate knowledge in fluid management and electrolyte balance
Perform a comprehensive work-up in a patient with a fever of unknown origin.
Diagnose and medically treat a patient with thromboembolic disease (DVT, PE).
Recognize an immunocompromised patient and understand the risk for potential transmission of such diseases.
Recognize the need for a sub-specialty consultation.

Methodology
The podiatric surgical residents are expected to perform and record one full H & P each week, write what they think are appropriate and complete admission orders and a progress note for each day the patient remains and a brief discharge summary.
The podiatric surgical residents are expected to meet their intern at whatever time the intern begins their personal rounds (usually somewhere between 6:00 & 8:00 AM), attend the resident work rounds and the teaching rounds with the attending.
Noon Conferences are OPTIONAL, depending on the relevance of the topic to the Podiatrist's future practice.
The podiatric surgical resident should attend the ACC/HCC with their intern unless there is a conflict with podiatric responsibilities. (Wednesday AM and every other Thursday AM).
At the end of each week the podiatric surgical resident is expected to turn in to Linda Ulaszewski an evaluation of the week, answering the following questions:

What was particularly helpful this week?
What suggestions do you have to improve this experience?

This will be a one-month block rotation on the service of Internal Medicine. The resident is responsible for reporting to the attending physician in order to ensure a proper assignment.
The resident will be responsible for completing all duties assigned.
The resident is expected to take initiative to complete appropriate reading materials in order to achieve the objectives outlined above and involve themselves in the core of patients with fluid & electrolyte imbalance, diabetes mellitus, thromboembolic disease & those who are immuno compromised.
The Director of General Medicine or designee will complete an evaluation on each resident. All residents will be expected to complete an evaluation of the rotation.

SUGGESTED READINGS:
Bates, B.

 

A Guide to Physical Examination and History Taking. 5th ed. Chapters 5. 8. 9. 11. 1991.
Taking Control of Diabetes.

 

Initial Management of Glycemia in Type2 DM

 

- NESM. October 24, 2002.
How to Read Chest X-rays.

 

Medical Journal/Australia. Chest Imaging: indicators & interpretations. May 19, 1997, pg 79.
Drug Prescribing for the Elderly.

 

Using Medications Appropriately in Older Adults. American Family Physicians. November 15, 2002.
Principles of Drug Therapy in Older Patients: rational drug prescribing. Clinical Geriatric Med. August 18, 2002, pgs. 577-592.
Conn's Current Dx & Rx and/or Gorall's Primary Care Medicine }

 

Easy General Medicine Text
Harrison's Text of Medicine and/or Up-to-Date }

 

Detailed General Medicine Text
Reference for Preoperative Clearance
EKG text - Rapid Interpretation of EKG's }

 

Orange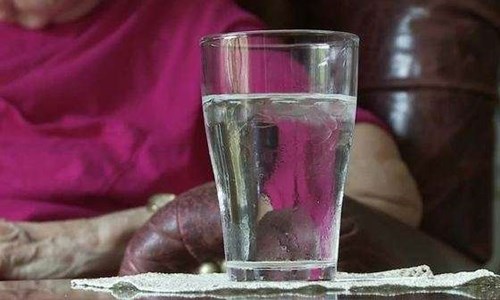 June 28, 2018
Despite the fact that heat-related deaths and illness are preventable, the Center for Disease Control and Prevention (CDC) reports that more than 600 people in the United States die by extreme heat ...continue reading
Read More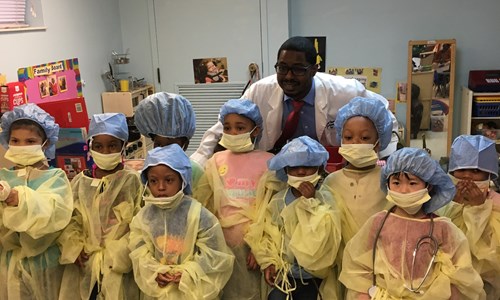 April 17, 2018
In celebration of the national observance of Doctors' Day, two St. Vincent Charity medical residents visited the Bingham Early Learning Center. Dr. Randol Kennedy and Dr. Emre Bucak did show-and-tell and dress-up with the preschool children. They als ...continue reading
Read More