Goals
To enhance the knowledge and skills of the podiatric resident in the are of General Anesthesia and its services.

To have an increased appreciation for the various types of anesthesia which can be utilized for an elective or emergent podiatric surgical procedure.

Objectives
Upon completion of this rotation, the podiatric resident should be able to:
Classify a podiatric surgical patient with regard to anesthetic risk.
Explain to a podiatric surgical patient the various anesthetic options for elective surgery and make an appropriate recommendation.
Be knowledgeable of the various pharmacological and inhalants used by the anesthesiologist.
Discuss the various planes of anesthesia.
Establish and maintain an airway.
Recognize and institute appropriate treatment of the common anesthesia complications.
Administer selective nerve blocks in order to achieve partial and complete anesthesia of the foot and ankle.
Discuss the pharmacology of the various local anesthetics including dosing, toxicity and side effects.
Order and properly utilize PCA.
Recognize malignant hypothermia and follow appropriate protocol and treatment.

Methodology
The resident will participate in a two-week block rotation in the Department of Anesthesia. During that time, the resident will participate in all educational programs assigned by the Department Personnel.
The resident will perform all task activities as assigned to ensure achievement of the outlined objectives.
The resident will pursue appropriate reading materials to enhance the achievement of the above objectives.
An evaluation will be completed on each resident by the Director of Anesthesia. All residents will be expected to complete an evaluation of the rotation.

SUGGESTED READINGS:
Davison J.K., Eckhardt W.F. III, Perese D.A. Clinical Anesthesia Procedures of the Massachusetts General Hospital. 4th ed. Boston, Little Brown & Co. p. 3-13. 153-63, 171-90, 197-204, 226-27, 238-71, 582-89.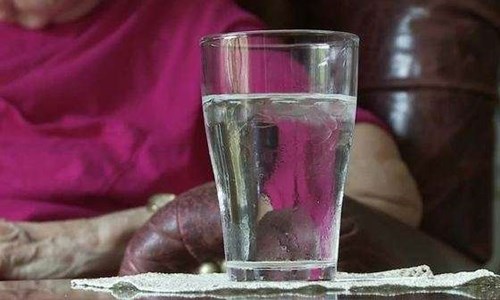 June 28, 2018
Despite the fact that heat-related deaths and illness are preventable, the Center for Disease Control and Prevention (CDC) reports that more than 600 people in the United States die by extreme heat ...continue reading
Read More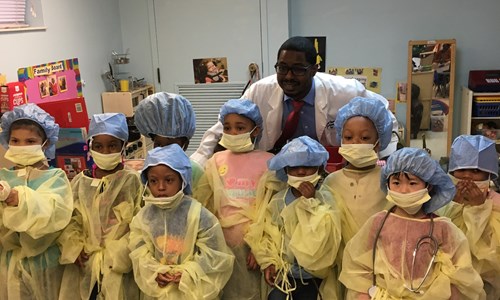 April 17, 2018
In celebration of the national observance of Doctors' Day, two St. Vincent Charity medical residents visited the Bingham Early Learning Center. Dr. Randol Kennedy and Dr. Emre Bucak did show-and-tell and dress-up with the preschool children. They als ...continue reading
Read More