The Podiatric Surgical Residency Program-36 (PM & S-RRA) is fully accredited by the Council on Podiatric Medical Education (CPME).
Three applicants are accepted each year through the Central Application Service for Podiatric Residencies (CASPR).  The comprehensive three-year program has a total of nine residents in training at any given time.

In considering applications for our program, we review academic records, letters of recommendation, national board scores, as well as the applicant's stated interests and plans.  The interview process begins in the fall and formal interviews are conducted in January at St. Vincent Charity Medical Hospital each academic year.  Candidates are interviewed by a residency selection committee that includes the Program Director, Assistant-Director, key faculty members and current Residents.  A tour of our facilities is given by current Residents and there is a reception in honor of the applicants with the Residents, Directors, and key faculty members.  Prospective applicants are encouraged to contact Nichole Allen-Banks, Program Administratorat nichole.banks@stvincentcharity.com or 216.363.2725.
The Podiatric Surgical Residency Training Program at St. Vincent Charity Medical Center participates in the Central Application Service for Podiatric Residencies (CASPR) and abides by its rules and regulations.  This program requires that all applications be submitted using CASPR.  Please visit the American Colleges of Podiatric medicine Application Service website at www.aacpm.org.
All matched candidates will be tested for tobacco use during the pre-employment health screening.  Candidates that test positive for tobacco use, will not be hired.
The three-year surgical residency program offers extensive instruction in various medical specialties and the development of outstanding skills in the surgical and conservative management of foot and ankle pathology.
Three residents are accepted into the program each year for a 3-year commitment.
The first year is a well-rounded experience with a full range of hospital rotations. Podiatric surgery experience is generally limited to forefoot procedures and infection management. The second year focuses on refining skills in all aspects of forefoot and basic rear foot surgery. The third year is spent performing complex reconstructive procedures and traumas as well as emphasizing education of students and residents.
| | |
| --- | --- |
| Podiatric Surgery | 6 month |
| Vascular Surgery | 1 month |
| General Surgery | 1 month |
| Plastic Surgery | 1 month |
| Anesthesiology | 2 weeks |
| Pain Management | 2 weeks |
| Internal Medicine | 1 month |
| Emergency Department | 1 month |
| | |
| --- | --- |
| Podiatric Surgery | 6 months |
| Infectious Disease | 1 month |
| Orthopedic Surgery | 1 month |
| Plastic Surgery | 1 month |
| Rheumatology | 2 weeks |
| Radiology | 2 weeks |
| | |
| --- | --- |
| Podiatric Medicine & Surgery | 1 months |
| Pathology | 2 weeks |
All residents have a weekly continuity clinic where they see their own panel of patients over the
3 years of residency.
Descriptions of Rotations
Program Salaries and Benefits
| | |
| --- | --- |
| PGY-I | $52,960 |
| PGY-II | $55,857 |
| PGY-III | $56,381 |
Paid-Time-Off (PTO) 20 working days of paid vacation per year
(The practical implications of the 20-working days is that you must plan for job interview days, sick days and the like as well as vacation days to total not more than 20 days per year. Vacation time is not cumulative and must be used each academic year.) 
Annual Membership Dues
The Residency Program pays the annual dues for OPMA/APMA, ACFAS, APBS In-Training Examination, State Medical Board of Ohio Training Certificate Licensure and Podiatry Resource
Uniforms/Other
Residents are provided 2 white lab coats plus laundry service. The hospital also provides meals, pagers, DEA numbers and convenient, free parking

Health & Dental Insurance
The costs of health, dental, disability and life insurance are shared between the hospital and the residents

Professional Liability Insurance Coverage
Residents are covered by the hospital's professional liability insurance while performing duties within the scope of their medical education program

Library Services
Residents have 24-hour access to full-service library
There are many opportunities for housing in the Cleveland area that are convenient to St. Vincent Charity Medical Center.
This page is designed to give you a sense of what housing is available and the associated cost(s) involved.
Housing Being Utilized by Current Residents
Fairhill Towers
12000 Fairhill Road
Cleveland, OH 44120
(216) 229-9077
One bedroom: $500 - $550 per month
Two bedrooms: $725 - $750 per month
West Chateau
10301 Lake Avenue
Cleveland, OH 44102
(216) 281-1968
Two bedrooms: $500 $550 per month
Includes: indoor pool, jacuzzi, fitness center
Carport: extra $15 per month; Indoor garage parking: extra $35 - $50 per month
Fairview Village
20000 Lorain Road
Fairview Park, OH 44126
(440) 331-1550
One bedroom: $450 - $500 per month
Two bedroom: $$650 - $700 per month
South Shaker Apartments
15700 Van Aken Street
Cleveland, OH 44120
(216) 921-0199
Two bedrooms: $900 per month
Tips for Renters
Check out Neighborhoods.

 

Check out neighborhoods for convenience, affordability, safety and style. Think about RTA trains and bus access, laundromats and shopping, as well as specific criteria which interest you, such as close proximity to parks, friends, parking, nightlife, your job, etc.
Get your own credit report.

 

You can save time and money by checking your credit report out ahead of time. Landlords will always want to do their own credit report, buy having one ready will make you better prepared, and might speed up the process.
Get a second opinion.

 

Bring someone with you to look at apartments you are thinking of renting. Sometimes a second party can point out things you may not have noticed. Have canceled rent checks. Have copies of your canceled rent checks or rent receipts for the last two years. Some landlords will not require that you show them your canceled checks or receipts, and some will only require six month's to one year's worth, but save yourself the trouble by tracking them down now. If you don't keep your canceled checks, your bank can provide copies of them for a fee.
Be prepared to pay a realtor's fee if you use an agency.

 

You may find it's easier and more personalized to go through a realtor. If you choose this method, keep in mind that realtors charge a "finder's fee," usually 15% of the yearly rent.
Security Deposits.

 

Security deposits range from $100 to a full month's rent, most commonly being approximately $250. Some apartments require separate deposits for roommates. Credit application fees are generally $10 - $35.
Utilities.

 

Rent will often include sewer, water, trash and pest control. Gas and electricity are almost always paid separately by the tenant. Make sure you are aware which utilities are to be paid by the landlord and which utilities are the responsibilities of the tenant.
What about Pets?

 

Many apartments allow pets. Pet size is commonly restricted to 20 lbs. and 12 inches in height, however larger pets can be accommodated by a few communities. The pet deposit will range from $100 - $300 per pet often with all or a portion of that deposit being non-refundable. There may be additional rent as well.
Searching for an Apartment in Cleveland
The following links will give you a guide to searching for an apartment in Cleveland, Ohio and the surrounding communities:
Apt.com


Apartments.com national search site for housing.

ForRent.com

National search site for housing. Search by city and state.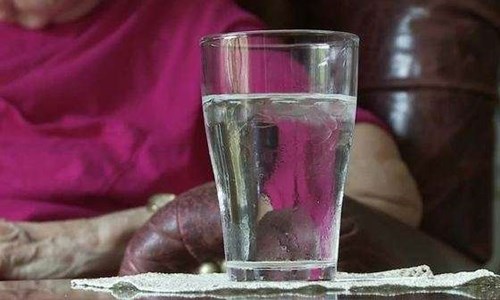 June 28, 2018
Despite the fact that heat-related deaths and illness are preventable, the Center for Disease Control and Prevention (CDC) reports that more than 600 people in the United States die by extreme heat ...continue reading
Read More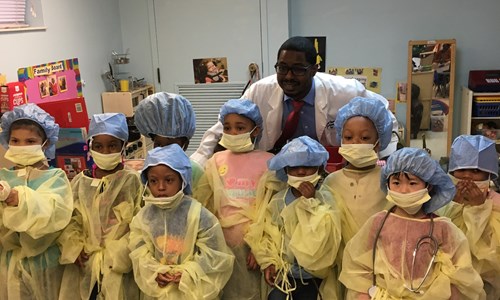 April 17, 2018
In celebration of the national observance of Doctors' Day, two St. Vincent Charity medical residents visited the Bingham Early Learning Center. Dr. Randol Kennedy and Dr. Emre Bucak did show-and-tell and dress-up with the preschool children. They als ...continue reading
Read More