Faculty Reviewer: Dr. Kimberly Thomsen
Resident Reviewer: Dr. Chadi Alraies
Overall Goal: The Rheumatology rotation will provide residents with exposure to patients in the hospital and outpatient setting with a variety of rheumatologic diseases.
This elective will compliment their other experiences with rheumatology. They should have ample opportunities to develop competency in the initial diagnosis and management of acute and chronic rheumatologic conditions, ultimately allowing them to posses the knowledge of rheumatic diseases necessary to practice general internal medicine.
I.     Resident Core Competency goals:
Interpersonal and Communication Skills:
Use effective listening, narrative and non-verbal skills when exchanging information with their patient families, and professional associates. Establish an effective consultative relationship working with the entire health care team. Demonstrate effective communication skills of a consult (both written and verbal) with the patient's primary care team.
2.         Medical Knowledge:
A core set of rheumatologic conditions will be covered in each rotation with additional variations determined by the patient population seen that month. Residents will have specific disease based reading materials covering topics such as OA, RA, SLE and Bursitis along with topic base question sets provided to review and discuss with the Rheumatology attending.
During the elective they will complete the rheumatology section with related questions from an ABIM Board Review resource of their choice ( Med Study, MKSAP ). Review joint fluid examination by polarized microscopy with attending, describe findings and replicate process on their own. Analyze the need for and interpretation of rheumatology laboratory tests.
3.         Patient Care:
Improve skills for gathering essential and accurate, rheumatology specific information about their patients from the history, physical exam, laboratory tests, imaging and previous records. Prioritize a day of work which will include scheduled outpatient visits, hospital consults and patient related readings. Make informed decisions about diagnosis and treatment options.
Counsel and educate patients and their families. Gain exposure and experience in simple joint, tendon, bursa and tender point injections as well as joint arthocentesis.
4. Practice-Based Learning and Improvement:
Locate, appraise and assimilate evidence from scientific studies related to their patient's health
problems. Demonstrate the ability to access on line medical information from a variety of resources. Facilitate the learning of colleagues, and other team members. Remain open to asking questions, accepting feedback and developing a self-improvement plan.
5. Professionalism
Demonstrate commitment to carrying out professional responsibilities. Practice in an ethical manner and demonstrate sensitivity to the diverse patient population that we serve. Apply honest, reliable and cooperative work practices. Respect patient confidentiality. Apply life long learning habits.
F. System-Based Practices:
Effectively access health care system resources to better assist patients. Formulate ways to partner with the health care team and improve patient care. Express a commitment to excellence and continued professional development.
II.  Teaching Setting and Content
Inpatient:
Inpatients admitted by their primary physician with a primary rheumatic problem or with rheumatic disease as one of their significant problems present clinical material for learning inpatient rheumatology. The resident doing a rheumatology rotation will see inpatient rheumatology consultations.
2.         Outpatient:
Outpatient rheumatology is learned in the offices of the rheumatologists and in the Rheumatology Clinic in the ACC every Tuesday. Patients are a mixture of rheumatoid arthritis; connective tissue disease, degeneratative
arthritis and occasionally soft tissue rheumatism requiring both acute procedures and continuing care.
(The mixture of diseases, variety of patients and type of clinical activities is provided on the attached chart).
3.         Conferences:
Rheumatology Conference topics that are presented to the residents throughout their training. These lectures will be provided by different rheumatologists throughout the community. Exact topics and schedule is determined in conjuction with the chief residents.
4.         Emphasized Subjects:
History taking
Physical examination with emphasis on a detailed musculoskeletal
Procedures: the indication for, complications of, methods of aspiration and injection of joints. Includes Joint fluid examination using polarized microscopy
Interpretation of and indications for rheumatology laboratory tests
Radiology of rheumatic diseases
Cost containment
Referrals to other physicians such as the orthopedic surgery (total joint replacement joints, preparing patients for such a\surgeries and follow up of their post operatively).
5.         Resources for Self Study:
Textbooks of Rheumatology by Kelly, et al, and McCarthy, et al,
Arthritis and Rheumatism, the basic journal of the American College of Rheumatology, Rheumatic Disease
Primer of Rheumatic
ACR website: rheumatology.org
Arthritis Foundation website: Arthritis.org
III.                   Evaluation :
Evaluation of Residents:
On the inpatient rounds, residents are evaluated for their academic activities such as obtaining and reviewing recommended references and accordingly they will be appraised. Both inpatient and outpatient offices, the residents evaluate patients before the attending so that their strengths and deficiencies are assessed and correct methods are recommended.
Overall performance of residents can be estimated by their scores from either interim exam or their specialty boards by the ABIM. These results are usually discussed by the Program Director and the Department Chairman on a regular basis. The director of the program usually provides feedback, by written and verbal discussions, to the faculty as reported by the residents. The Rheumatology attending evaluates each resident based on the six core competencies as well as learned procedural skills.
2.         Evaluation of the Program:
The program can be appraised through the residents' ABIM examination scores. The residents evaluate the program, annually and at the completion of their residency training. They also evaluate the rheumatology attending after completion of the elective.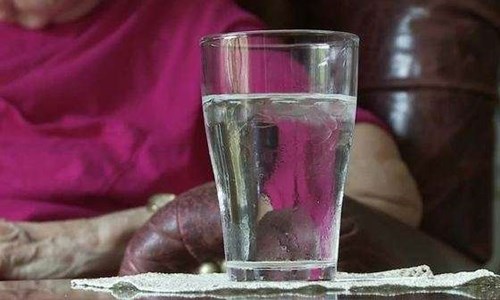 June 28, 2018
Despite the fact that heat-related deaths and illness are preventable, the Center for Disease Control and Prevention (CDC) reports that more than 600 people in the United States die by extreme heat ...continue reading
Read More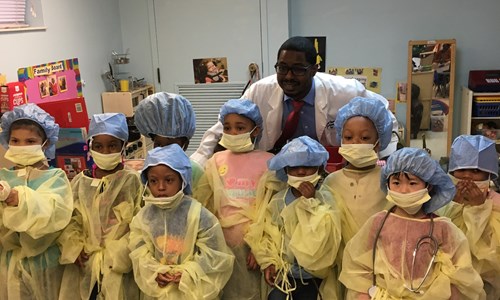 April 17, 2018
In celebration of the national observance of Doctors' Day, two St. Vincent Charity medical residents visited the Bingham Early Learning Center. Dr. Randol Kennedy and Dr. Emre Bucak did show-and-tell and dress-up with the preschool children. They als ...continue reading
Read More