Palliative Care Curriculum
Faculty: Richard Christie, MD, Srinivas Merugu, MD
Resident: Mihaela Iovi, MD
Overview:
Palliative care extends from compassionate discussion of advance care planning with the patients and their families at appropriate times during their medical care to the effective management of the dying process and its associated symptoms. Palliative care aims to
improve the quality of living and dying and to relieve suffering. Palliative care should be available to any patient and/or family living with, or at risk of developing a life-threatening illness:
due to any diagnosis
with any prognosis
regardless of age
at any time they have unmet expectations and/or needs, and are prepared to accept such care. (An urgent need for palliative care is often identified by the question: would you be surprised if this person died within the next six months?)
Palliative care aims to address:
physical, psychological, social, spiritual and practical expectations and needs
loss, grief and bereavement
preparation for and management of self-determined life closure, and the dying process
It may complement and enhance disease-modifying therapy or it may become the total focus of care. An interdisciplinary team is the most effective delivery vehicle.
Educational Content Goals (with a focus on the Core Competencies):
Medical knowledge growth and patient care competency are readily seen opportunities in the patients consulted on and cared for during this
Describe Palliative Care: what is it? When should it be supplied? How do we provide it?
Describe the natural history (including death) of various diseases
Skill in blending curative and palliative measures
Describe and be capable of managing symptoms commonly experienced by dying patients such as: constipation, dyspnea, mental status changes, nausea and vomiting and pain
This rotation gives special opportunities to gain competency in system-based
Describe hospice care & refer patients at the appropriate time in their illness
Assess a patient and/or family's needs and be a coordinating force in meeting these needs through the use of an interdisciplinary team (PCRN's, pharmacists, rehab experts, respiratory therapists, chaplains
Opportunities to assess the development of residents' competence in professionalism are

Respect the goals and wishes of the patient and family's
Commitment to the understanding principles of palliative care and aiding colleagues and family with the same.

The development of communication skills occur

Describe and be capable of assisting patients and their families in formulating advance care plans (a process that gradually unfolds incorporating a knowledge of ethics and legal issues)
Have special expertise in assessing & managing pain (including working with other providers and patients to establish goals and develop and implement a plan to achieve
those goals (reviewing that plan and modifying it as needed) (See Appendix B)
Be comfortable and skillful in delivering "bad news" to patients & their families
Problem-based learning is encouraged by the stage of development of this new area of

Provide appropriate End of Life Care to patients of all ages and cultures suffering from terminal diseases
Discover the best medication regimen for patients with complex needs and complex problems
Principal Teaching Methods:
The above knowledge, needed skills and attitudes are taught throughout the many and varied experiences of the residency training program: ICU and general medicine hospital rotations, subspecialty and general internal medicine experiences, in resident and attending offices as well as in formal Grand Rounds, M & M's, or Evidence-based or case conferences.
A special effort to teach communication skills particularly needed when caring for seriously ill patients is made during the Communication Skills Seminar. A Pain & Palliative Care consultative rotation provides the resident with hands on experience and teaching in all of these areas.
Specific Content Areas
Death & dying
Symptom management in seriously ill patients near the end of life

Pain
Nausea & vomiting
Dyspnea
Cachexia/anorexia/asthenia
Communicating with seriously patients and their families, especially about making difficult treatment decisions
Venues & systems of care, especially from the perspective of end of life care
Spirituality and psychiatric issues
Palliative care needs of patients with:

Cancer
Severe COPD
Severe CHF & CAD
Stroke
Dementia
Clinical Experiences providing opportunities to learn palliative care are: Hospital based:
As a primary care resident physician on ICU and ward teams
As a resident consultant for in patients when on all subspecialty rotations
As a resident Pain/Palliative Care consultant while doing the SCS rotation as third year resident (carry consult beeper & seeing referrals and P/PC consults; teaching rounds M, W, F) See appendix on P/PC consult
Ambulatory based:
Primary care in the residents' own continuity practices
Primary care on ambulatory general medicine rotations
As a resident subspecialty consultant while doing subspecialty rotations (esp. hematology/oncology, cardiology & pulmonary)
Hospice visits
The patient characteristics are those of the diverse population served by this hospital and it's out patient facilities.
Didactic learning venues
Core Conferences (see educational content goals for topics) q 2 months Teaching rounds on the P/PC consult service
Opportunity to take the Stanford Faculty Development Course on End of Life Care Communication Skills Seminar
Assignments (to be done while on Pain/Palliative Care consult service):
Specific projects:
Ethics project in the Core/ambulatory rotation
Adding to the annotated bibliography of hard copy resources and Internet websites on Palliative Care topics
Description of an ideal palliative care service
Detailed review of a P/PC drug or description of the pathophysiology of a given symptom
Evaluation:
Does the resident meet the goals of the rotation at its conclusion? Has the resident's reading included the following:
What is palliative care; end of life care & hospice care
Symptom control (pain & other symptoms)
Medical decision making
Public policy regarding end of life care
Description of the last 48 hours
References
Books:
2007 CMDT Pgs 68-87
Buckman R. How to break bad news - a guide for healthcare professionals. London: Macmillan Medical, 1993.
Doyle D, Hanks GWC, MacDonald N. Oxford Textbook of Palliative Medicine, Oxford: Oxford University Press, 1998.
Irving & Wallace, Pain Management for the Practicing Physician, Churchill Livingstone 1997
Kanner R , Pain Management Secrets, Hanley & Belfus
MacDonald N., Palliative Medicine- a case based manual, Oxford University Press 1998.
Journals:
American Journal of Hospice & Palliative Care Journal of Pain & Symptom Management Journal of Palliative Medicine
Websites that are excellent general gateways to pain and palliative care information:
Websites with more specific information: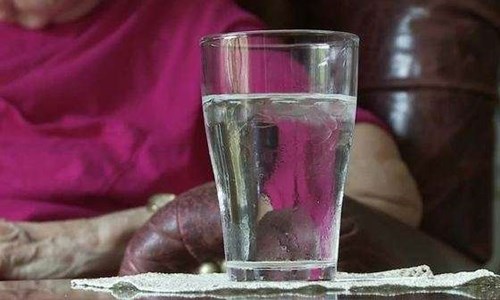 June 28, 2018
Despite the fact that heat-related deaths and illness are preventable, the Center for Disease Control and Prevention (CDC) reports that more than 600 people in the United States die by extreme heat ...continue reading
Read More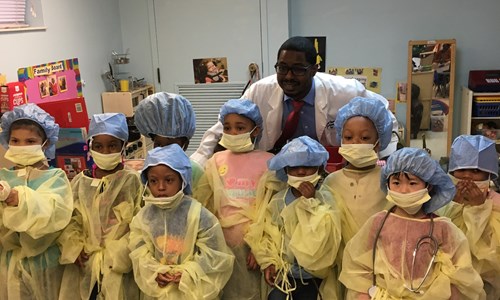 April 17, 2018
In celebration of the national observance of Doctors' Day, two St. Vincent Charity medical residents visited the Bingham Early Learning Center. Dr. Randol Kennedy and Dr. Emre Bucak did show-and-tell and dress-up with the preschool children. They als ...continue reading
Read More