Faculty representatives: Charity Kankam, MD, Srinivas Merugu, MD Resident representative: Chidi Okafor, MD
Revision date: May 2008
I. Educational Purpose and Goals
Internists must be capable of managing patients with chronic and acute renal failure. A general internist must be knowledgeable concerning preventable renal diseases, stages of chronic kidney disease and strategies to delay/prevent kidney deterioration, familial renal diseases, and common renal manifestations of systemic diseases. In addition, internists should be able to assess and manage acute and chronic renal failure, including determination of when consultative assistance of a nephrologist is appropriate.
The goal of this rotation is to train residents in the field of nephrology through practical and didactic training, such that residents will have the ability to manage common renal disorders at the level of a general internist.
II. Principal Teaching Methods
Training will be primarily through directly supervised patient care activities, as well as through assigned readings. In addition, the resident will interact with ancillary staff to improve resident understanding of systems-based care for nephrology patients. Residents will be exposed to hemodialysis and peritoneal dialysis units, kidney biopsy procedures, urinalysis techniques, and consultative processes and principles.
III. Educational Content
Mix of diseases – Diverse collection of acute and chronic renal conditions, with approximately new outpatient consultations as well as hospitalized consultation Possible diseases include:
Electrolyte, Acid/base, and Fluid abnormalities
Vascular renal disease
Glomerular and interstitial diseases
Obstructive renal disease
Diabetic renal disease and hypertensive Kidney Disease
Nephrolithiasis
Hereditary nephropathies and cystic kidney diseases
Drug dosing and management in renal disease
Acute and chronic renal failure general evaluation including dialysis management
Pyuria, dysuria, and lower tract urinary diseases
Hematuria and proteinuria differential diagnosis and management
Patient characteristics – SVCH provides primary care and secondary care for men and women of multiple ethnicities and socioeconomic backgrounds but the patient population is predominantly African-American and
c.  Learning venues –
On average, a 4-week block includes 50% private office outpatient and 50% inpatient
Residents work directly with a Nephrologist. Residents evaluate new and returning patients, and patients are assigned to longitudinal return visit scheduling with the same resident when
Inpatient nephrology consultations occur every weekday of the rotation. Residents will also be expected to spend time at the Hemodialysis center on the second floor to learn about the specifics of Hemodialysis, different kinds of access sites, their advantages and disadvantages as well as complications that may arise during their use.
d.  Structure of rotation –
On the first day of the rotation, residents meet with the Attending to go over the written expectation form. Residents are scheduled for patient care duties on one weekend during the four weeks, with the remaining weekends off to average at least 4 days off during the 4 week Resident training may extend before 8 AM or after 5 PM at the discretion of the Attending, for patient care reasons, but overall resident duty hours may not exceed 80 hours/week, and there will be no in-hospital overnight call. Residents continue to attend mandatory Medicine noon conferences and continuity primary care clinic.
During a full day of inpatient consultation, residents should see up to 3 new consultations and perform follow-up visits for any patients for whom they have performed prior evaluations. Daily notes for follow-up visits should be written prior to rounding with the The Resident will discuss all new and follow-up visits directly with the Attending physician.
Days which combine inpatient and outpatient duties should appropriately balance resident workload.
Residents will experience educational interactions with the supervising attending physician, beyond the functional time required for usual patient care. This teaching interaction may be integrated into the daily work schedule but must total a minimum of 4.5 hours
IV.   Principal Ancillary Educational Materials
Clinical Physiology of Acid-Base and Electrolyte Disorders, 5th BD Rose et al. Mc- Graw-Hill Professional. 2000.
Brenner & Rector's The Kidney, 6th 2000.
Review articles on acid-base, electrolyte disorders and others as necessary per the
Current Medical Diagnosis and Treatment (latest edition) chapters in
V.  Methods of Evaluation
Resident Performance Residents are oriented to the rotation expectations at the start of the block. Residents receive formative midpoint The supervising physician who evaluates the resident elicits feedback from office staff and other professionals regarding the resident's professionalism, communication, and efforts to learn the systems of the care venues. The designated supervising physician completes a web- based electronic resident evaluation form provided by the Residency office. The evaluation is competency- based. The evaluation is shared with the resident, is available for on-line review by the resident at their convenience, and is sent to the residency office for internal review. The evaluation is part of the resident file and is incorporated into the semiannual performance review for directed resident feedback.
b.  Program and Faculty Performance
Upon completion of the rotation, residents complete a service evaluation form commenting on the faculty, facilities, and service experience. This evaluation is sent to the residency office for review and the attending faculty physician receives anonymous feedback once a sufficient number of evaluation forms are completed to ensure resident anonymity.
VI. Institutional Resources: Strengths and Limitations
Strengths
There is an excellent balance of acute and chronic nephrology care, due to the inclusion of inpatient, outpatient, and dialysis center venues. The Attending physicians comprise of motivated clinical educators and have busy practices including diverse and complex patients.
Limitations
Kidney transplant is not actively performed in SVCH, limiting exposure to immediate pre- and post- transplant care.
VII. Rotation Specific Competency Objectives
Patient Care
By the conclusion of the rotation, PGY1 rotating residents will demonstrate ability to perform an appropriate nephrologic history and physical, documenting their findings in an appropriate consultative summary, with appropriate generation of a differential diagnosis
By the conclusion of the rotation, PGY2 or 3 residents will perform the above skills, and will also evidence appropriate ability to independently generate an appropriate management
All rotating residents will demonstrate ability to satisfactorily evaluate a urinalysis/ sediment.
b.  Medical Knowledge
All residents will be evaluated by the supervising faculty for appropriate analytic approach to nephrologic conditions, and residents will be evaluated for satisfactory basic and clinical knowledge of renal function and pathophysiology.
c.  Interpersonal and Communication Skills
Residents are expected to demonstrate professional communication skills throughout their interactions with nephrology patients. In addition, residents will be assessed for appropriate communication with office staff, including setting clear expectations for work hours and outpatient/inpatient duties. Residents will be expected to act as a constructive and proactive member of the Nephrology
Residents must complete a thorough, accurate and organized consultation note for each new consultation after staffing the preliminary consultation with the supervising
d. Professionalism
Throughout the rotation, residents are expected to exhibit reliability in their clinical duties, as well as integrity and respect in their interactions with patients and colleagues.
Residents will be able to demonstrate appropriate consultative principles of communication and responsiveness to professional consultative
Residents must respond to pagers, staff requests, and consultation requests in a timely
e.  Practice Based Learning and Improvement
Rotating residents will demonstrate self-initiative in the use of information technology to access and retrieve materials for self education regarding nephrologic cases.
Rotating residents will be expected to show progressive learning throughout the rotation, with emphasis on learning from any cognitive or procedural They are also expected to facilitate any quality improvement initiatives in place.
f. Systems Based Practice
All residents will demonstrate conscientious awareness of the impact of their professional
By the completion of the rotation, all rotating residents will demonstrate ability to interact with dialysis unit systems, and will be able to assist patients with access to dialysis.
PGY2 and 3 residents must demonstrate understanding of cost-effectiveness of care by incorporating cost-effectiveness into their development of diagnosis and treatment plans.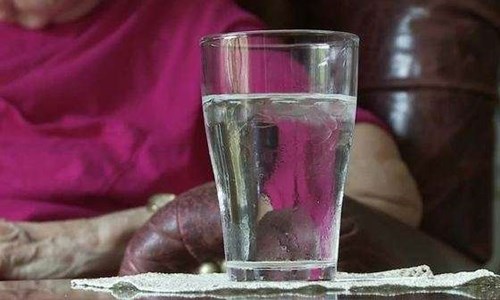 June 28, 2018
Despite the fact that heat-related deaths and illness are preventable, the Center for Disease Control and Prevention (CDC) reports that more than 600 people in the United States die by extreme heat ...continue reading
Read More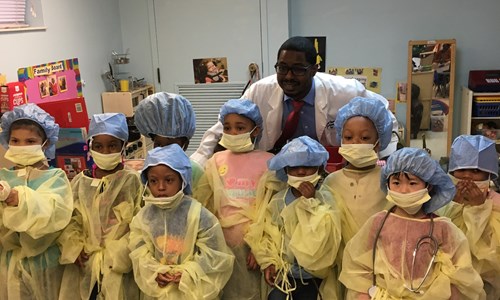 April 17, 2018
In celebration of the national observance of Doctors' Day, two St. Vincent Charity medical residents visited the Bingham Early Learning Center. Dr. Randol Kennedy and Dr. Emre Bucak did show-and-tell and dress-up with the preschool children. They als ...continue reading
Read More