Ambulatory Medicine Curriculum
Ambulatory Medicine Curriculum
Faculty Reviewers: Kate Wardega, MD; Richard Christie, MD; Srinivas Merugu, MD
Resident Reviewer: Aiham Al-Ashhab, MD
Revised and approved: August 2008
Educational Purpose and Goals

The purpose of the rotation is development of knowledge and skills necessary for providing competent outpatient care.
Residents will complete a number of ambulatory rotations with various attending physicians during three years of residency. Upon completion of the residency, graduating residents should be able to perform focused history and physical exams for common ambulatory complaints, counsel patients regarding preventive care, formulate management plans for common acute and chronic disease processes, and use the electronic health record effectively to document and manage patient care. II.

Principal Teaching Methods

Supervised Direct Patient Care Activities: The resident will rotate with preceptors one on one. S/he will be responsible for primary evaluation of patients and development of an initial assessment and plan that is then discussed with the faculty preceptor. S/he will complete documentation of patient encounters as specified by community-based preceptors, order referrals or additional testing as discussed with the attending, and follow up on test results. Case-based teaching will center on data gathering, clinical examination skills, diagnostic and therapeutic plans, and use of the electronic health record.
Independent Reading: The resident will read independently to answer questions about patient care that arise in clinic. The resident and preceptor may establish an expected list of topics to be read by the Resident during the month. The resident may use Current Medical Diagnosis and Treatment, ACP In The Clinic series of topics, UpToDate, primary literature, or other resources suggested by preceptors. III.

Educational Content

Mix of diseases: General internal medicine: The resident will encounter patients with a broad range of acute and chronic medical conditions, including but not limited to respiratory tract infections, low back pain, hypertension, diabetes, hypothyroidism, hyperlipidemia, obesity, depression, asthma, hip pain, knee pain, shoulder pain, chest pain, heart failure, ischemic heart disease, and preventive medicine issues.
Patient characteristics: The majority of patients will be adults aged 18-85 with chronic medical conditions, acute illnesses, or preventive health needs. Depending on the location of the preceptor's practice, the socioeconomic and ethnic characteristics of the patients will vary quite widely.
Learning venues:

Location: This is a purely ambulatory rotation. The resident will rotate with preceptors at the offices and other out-patient locations at which the preceptor may practice.
Types of clinical encounters: The resident will see patients for acute care visits, chronic disease management, preventive health services and consultations.
Longitudinal clinic: The resident will continue to participate in his/her weekly half-day continuity clinic
Morning report and board review: The resident will participate in daily morning reports and weekly, Wednesday morning, board review sessions
Longitudinal conferences: The resident will continue to participate in all regularly scheduled conferences, unless advised otherwise by preceptor.

Structure of rotation:

Follow single attending physician through an entire month to grasp concepts of professional practice and time management
Start times: The resident should be present at the preceptor's office and ready to see patients beginning at 8 am and 1 pm, respectively, for morning and afternoon clinic assignments (or as directed by clinical preceptor)
Study time: Study sessions should be used to complete rotation assignments.
Principal Educational Materials

The resident may access a variety of electronic resources, in addition to program-provided UpToDate subscriptions.
The resident will review the following resources:

Joint National Committee (JNC7) guidelines on hypertension at http://www.nhlbi.nih.gov/guidelines/hypertension/
National Cholesterol Education Project (NCEP) guidelines at http://www.nhlbi.nih.gov/about/ncep/
United States Preventive Services Task Force recommendations at http://www.ahrq.gov/clinic/uspstfix.htm
Agency for Healthcare Research and Quality catalog of evidence-based practice recommendations and search engine for clinical practice guidelines at http://ahrq.gov/
ACC/AHA Task Force Report (Guidelines for Perioperative Cardiovascular Evaluation for NonCardiac Surgery) 6. www.guidelines.gov
ACP In The Clinic series published in the Annals of Internal Medicine
Methods of Evaluation

Resident Performance

Resident is required to complete the Ambulatory Portfolio Project and return it to the residency office at the end of the rotation. Details describing the project are available at the residency office. The project needs to be discussed with the attending preceptor and will be evaluated by Key faculty.
Competency Evaluations: Faculty provide formative feedback on clinical performance, including documentation, throughout the rotation. At the end of the rotation, preceptors provide summative feedback by completing web-based electronic resident evaluation forms provided by the Internal Medicine Residency office. The evaluation is competency-based, fully assessing core competency performance. The evaluation will be shared with the resident, is available for on-line review by the resident at their convenience and is sent to the residency office for internal review. The evaluation will be part of the resident file and will be incorporated into the semiannual performance review for directed resident feedback.

Program and Faculty Performance

Upon completion of the rotation, the resident will be asked to complete a web –based service evaluation form commenting on the faculty, facilities, and service experience. These evaluations will be sent to the residency office for review and the rotation coordinator.

Institutional Resources: Strengths and Limitations

Strengths

Faculty: Faculty members are expert in their fields and are enthusiastic educators. The ambulatory rotation attending are devoting committed teaching time.
Settings: Residents will be exposed to a mix of community settings appropriate to the field. This includes community health centers, urban and suburban settings and managed care settings depending on the locations of the physician offices appropriate to the field.
Patients: Residents will see patients from a variety of socioeconomic backgrounds, with a mixture of acute and chronic complaints.
Content: In addition to medical knowledge, attention is given to exposure to outpatient billing and coding procedures and guidelines, acclimatization to nursing homes and system-based practice of medicine within the realms of such institutions
Evaluation tools: Evaluation methods for this rotation include competency-based written assignments

Limitations

Settings: The resident must travel between offices. Community settings may not have the same electronic resources available to residents.
Faculty: The resident may work with each preceptor only a few times.
Rotation Specific Competency Objectives

Patient Care: By the end of the rotation, the resident will be able to:

Perform a problem-focused history and physical examination, and develop a management plan in accordance with national guidelines (as available) for patients presenting to ambulatory settings
Develop longitudinal plans of care for patients with acute or chronic medical problems in accordance with national guidelines.
Identify pertinent preventive care guidelines for individual patients, and provide patient-centered counseling in ambulatory settings.
These skills will be demonstrated directly during patient encounters, oral presentations, and discussions with preceptors, and through completion of the assignments listed under "Methods of Evaluation".

Medical Knowledge: By the end of the rotation, the resident will be able to:

List differential diagnoses and describe the risks and benefits of diagnostic and therapeutic strategies for the acute and chronic conditions encountered during the month
List ambulatory quality of care indicators for the chronic diseases discussed during the rotation

Interpersonal and Communication Skills: By the end of the rotation, the resident will be able to:

Establish therapeutic doctor-patient relationships in ambulatory settings, including the ability to counsel patients regarding lifestyle behaviors.
Provide clear, concise oral presentations to preceptors.
Complete patient charting, updating histories, problem lists, and medication lists at each visit
Work as a productive member of the team with preceptors, nurses/medical assistants, and other office staff.
These skills will be demonstrated directly during patient encounters, oral presentations/discussions with preceptors, electronic health record completion, and during time spent in the clinics.

Professionalism: Throughout the course of the rotation, the resident will:

Be timely.
Treat all patients and their families with compassion and respect.
Acknowledge errors when they are made and reveal them promptly to the preceptor.
Tell the truth.
Maintain patient confidentiality.
Be honest and accurate in coding and referral practices.
Demonstrate an interest in providing high quality care.

Practice Based Learning and Improvement: During the course of the rotation, the resident will identify personal areas of weakness in medical knowledge of ambulatory care and perform focused reading for self-improvement throughout the rotation. This learning will be demonstrated through patient care discussions with preceptors.
Systems Based Practice: During the course of the rotation, the resident will:

Prescribe medications and order additional testing in compliance with patients' insurance coverage and medical standards of care. For patients with financial concerns regarding medications, the resident will identify sources of support or alternative, lower cost regimens.
The resident will order ancillary services such as home health care, physical therapy, and occupational therapy as medically necessary.
Communicate with primary care physicians, consultants or referring physicians to improve continuity and quality of care.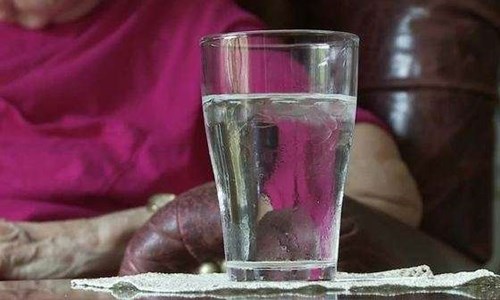 June 28, 2018
Despite the fact that heat-related deaths and illness are preventable, the Center for Disease Control and Prevention (CDC) reports that more than 600 people in the United States die by extreme heat ...continue reading
Read More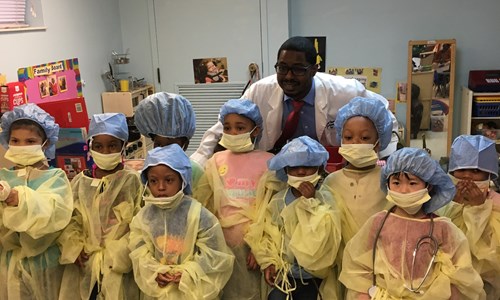 April 17, 2018
In celebration of the national observance of Doctors' Day, two St. Vincent Charity medical residents visited the Bingham Early Learning Center. Dr. Randol Kennedy and Dr. Emre Bucak did show-and-tell and dress-up with the preschool children. They als ...continue reading
Read More