Overview of Training By Year
A career in general internal medicine remains a very challenging and satisfying endeavor. Training at St. Vincent Charity Medical Center provides excellent preparation for primary care practice, hospital-based medicine or subspecialty fellowship training.
Today's complex medical system demands a multi-faceted array of skills ranging from excellent medical knowledge to astute clinical expertise. The careful application of evidence-based medicine is also required. Outstanding interpersonal and intercollegiate communication skills are also essential. In addition, a deep respect for the profession and acute awareness of systems-based practice completes the ideal physician.
First Year emphasizes:
Basic knowledge and skills of the internist – a good history & physical examination
Sophisticated synthesis of this clinical data
Increasing knowledge of diagnostic approaches
Choices supported by good scientific evidence
Diagnostic plans fitting to the problem at hand, considering a cost conscious approach to the work up
Therapeutic plan pertinent to the best medical practice AND the patients' preferences
Resident's own continuity practice to provide understanding of the ambulatory care setting
Participation in the ambulatory practice of a teaching generalist to the same end.
Second Year (builds on the basics developed during the first year):
Increased emphasis on the evidence based approach to diagnostic problems and treatment
Greater autonomy in the care of patients (ward and ICU)
Supervision and teaching of others (The second year resident applies the in depth knowledge and skills from subspecialty rotations in their role of supervising the first year residents.)
Subspecialty consultation rotations, seeing hospital consults & patients who consult the subspecialist in his/her office
Third Year (manager on the way to expert)
Management skills of:
Teaching teams
Patients (ambulatory and inpatient) under their care
Medical information about individual patients
Medical information as found in original research, meta-analyses, textbooks
Personal research project
Case Conference and Journal Club presentations to integrate all of above
Graduates of the program regularly report a high degree of comfort and excellent preparedness for primary care practice or for subspecialty fellowship. "I find myself very comfortable actually taking care of all kinds of patients because this is what I have done during my residency at St. Vincent Charity Medical Center."
Summary
The three-year curriculum emphasizes general internal medicine, including both inpatient and outpatient experiences, preparing one for primary care practice and fellowship.
New content emphasis on pain management, palliative care and quality improvement.
Learning opportunities include work rounds, attending/teaching rounds, program director's conferences, chief resident's rounds, daily morning report, core lectures twice weekly, weekly journal club, weekly medical grand rounds, resident case conferences weekly, and morbidity conferences monthly.
Residents complete a research project in their area of interest during the three-year period.
Opportunities available for elective rotations in all subspecialties.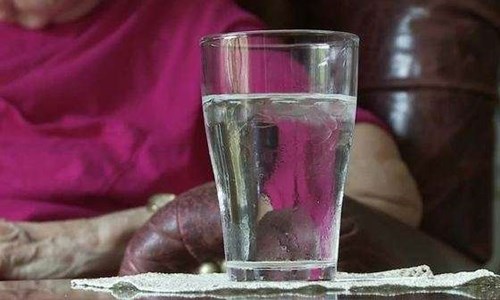 June 28, 2018
Despite the fact that heat-related deaths and illness are preventable, the Center for Disease Control and Prevention (CDC) reports that more than 600 people in the United States die by extreme heat ...continue reading
Read More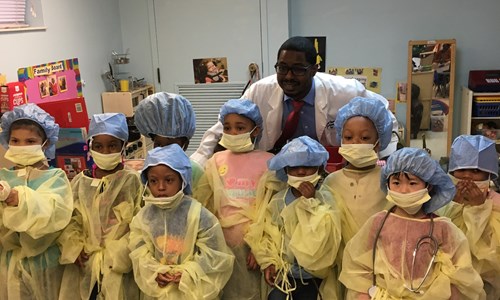 April 17, 2018
In celebration of the national observance of Doctors' Day, two St. Vincent Charity medical residents visited the Bingham Early Learning Center. Dr. Randol Kennedy and Dr. Emre Bucak did show-and-tell and dress-up with the preschool children. They als ...continue reading
Read More