Application Overview
Thank you for your interest in the Internal Medicine Residency Training Program at St. Vincent Charity Medical Center.
ALL residency applicants must apply through ERAS The deadline for receipt of applications is October 1st.  Only applications submitted through ERAS will be reviewed.
The following guidelines are used by the Residency Selection Committee to identify applicants to be interviewed and possibly considered for final ranking and/or eligibility for appointment:
Graduate of an accredited medical school
Passed USMLE Step 1, Step 2 CK & Step 2 CS (with both scores of 215.0 or above), preferably on the first attempt
USMLE Transcripts are required.  The Residency Selection Committee will not recommend applicants for interview without score transcripts.  For International Graduates, Parts 1 & 2 of the USMLE transcript's are required with application submission.  For U.S. Graduates, Part 1 transcript is required with application submission; with the understanding that Part 2 transcript is required by June 1st.
USMLE Part 3 is required for all candidates who desire H1B Visa sponsorship.
ECFMG certification is required at the time of application submission .
Dean's Letter, plus 3 letters of recommendation are required (letters from faculty with whom the applicant has worked clinically).
Submission of a Curriculum Vitae and Personal Statement are required.
Must be able to come to Cleveland to interview.
Must be prepared to do 3 years residency training in the Categorical Program and/or 1 year of training in the Preliminary Program.
Must be able to assume all responsibilities of training on the specified date of contract.  All appointees must report for orientation during the last 2-weeks of June.
All matched candidates will be tested for tobacco use during the pre-employment health screening.  Candidates that test positive for tobacco use, will not be hired.
Due to the high volume of residency applications, we are

 

unable

 

to respond to every inquiry with regard to acceptance for interview.
The recruitment and interview season for our Program opens in October and closes in December, with interviews being held weekly on Mondays and Fridays only. The interview day consist of a Welcome Breakfast with residents and Program Director, Morning Report, a Program Director slide presentation, a faculty interview, a hospital tour, lunch with residents at Noon Conference and an exit interview with the Program Director and Program Administrator.
Applicants are asked to make their own hotel accommodations.  The program will recommend accommodations at the hotel that provides St. Vincent Charity Medical Center a discounted rate for our applicants.
Frequently Asked Questions
Due to the high volume of residency applications, we are unable to respond to every inquiry with regard to acceptance for interview.
Visa Information
Negotiating the paperwork and decision-making of the Visa process for the residency student can be very challenging.
These links will provide you with information on the process and how to get answers to your own particular concerns. 

Immigration/Visa Links
Please be aware that many of the visa information pages on the Internet are sponsored by law firms doing business in the field of visa law. Certainly this does not invalidate the information on these sites, but you should be aware that some of this information may be presented in an effort to acquire your business. The above links do not appear to have any affiliation with an organization whose information could be presented in such a manner as to sell their services to you.
Recent Posts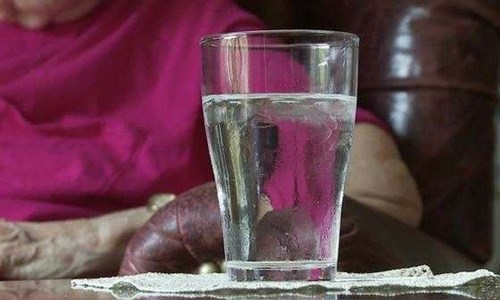 June 28, 2018
Despite the fact that heat-related deaths and illness are preventable, the Center for Disease Control and Prevention (CDC) reports that more than 600 people in the United States die by extreme heat ...continue reading
Read More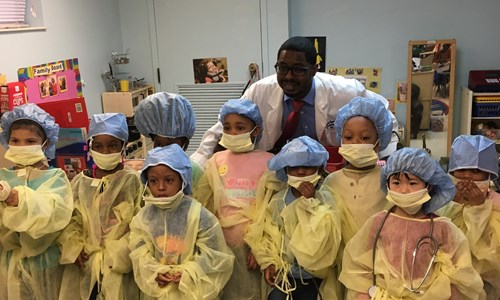 April 17, 2018
In celebration of the national observance of Doctors' Day, two St. Vincent Charity medical residents visited the Bingham Early Learning Center. Dr. Randol Kennedy and Dr. Emre Bucak did show-and-tell and dress-up with the preschool children. They als ...continue reading
Read More