Application Overview
Thank you for your interest in the Internal Medicine Residency Training Program at St. Vincent Charity Medical Center.
---
ELIGIBILITY AND SELECTION POLICY
Internal Medicine Residency Program
2020 Recruitment Season
---
In addition to the guidelines set forth in the ACGME Eligibility and Selection Policy for the recruitment and appointment of fellows and residents, the St. Vincent Charity Medical Center (SVCMC) Internal Medicine Residency Program will also adhere to the following eligibility and selection criteria in the consideration of candidates for the 2020 recruitment season:
The Program will only accept applications submitted through ERAS.
The Program prefers candidates that have passed each step of the USMLE on the first attempt with scores that meet or exceed the average score of 225.
The Program prefers candidates with clinical experience in a United States healthcare system, but it is not a requirement.
The Program requires the submission of three (3) letters of recommendation with a completed application. These letters must be from individuals who have directly observed a candidate's clinical skills.
Candidates must have graduated from medical school within the last five (5) years (a graduation date no earlier than 2015).
Candidates must be available to attend an in-person interview at the medical center in Cleveland, OH.
Categorical Candidates must be prepared to complete three (3) years of training.
Preliminary Candidates must complete one (1) year of training and having an advanced training position is preferred.
Candidates who match with the Program must be able to begin training on the start date specified on the appointment letter.
All matched Candidates must attend mandatory orientation at St. Vincent Charity Medical Center in June 2020.
The Program requires all Foreign Medical Candidates to be certified with the ECFMG (Educational Commission for Foreign Medical Graduates) at the time of application submission.
ForeignMedical Candidates must clear all qualifying examinations by December 2019 for eligibility to train on an H-1B visa. Qualifying examinations include USMLE Steps 1, 2, & 3 and CS.
Candidates who wish to train in the Program must be either a U.S. Citizen or a lawful Permanent Resident, Refugee, or Asylee. Those without either of these statuses must possess the appropriate Visa documentation (H-1B or J-1) that validates their legal right to train in the United States at St. Vincent Charity Medical Center.
The Program does not provide observership or externship experiences.
The application deadline for academic year 2020-21 is November 1, 2019.
Frequently Asked Questions
Due to the high volume of residency applications, we are unable to respond to every inquiry with regard to acceptance for interview.
Visa Information
Negotiating the paperwork and decision-making of the Visa process for the residency student can be very challenging.
These links will provide you with information on the process and how to get answers to your own particular concerns. 

Immigration/Visa Links
Please be aware that many of the visa information pages on the Internet are sponsored by law firms doing business in the field of visa law. Certainly this does not invalidate the information on these sites, but you should be aware that some of this information may be presented in an effort to acquire your business. The above links do not appear to have any affiliation with an organization whose information could be presented in such a manner as to sell their services to you.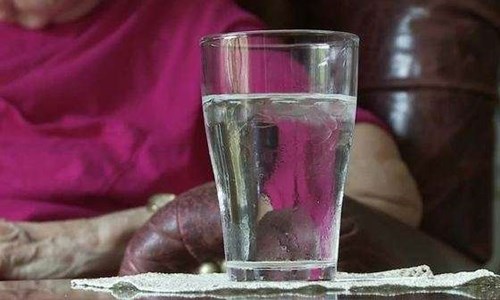 June 28, 2018
Despite the fact that heat-related deaths and illness are preventable, the Center for Disease Control and Prevention (CDC) reports that more than 600 people in the United States die by extreme heat ...continue reading
Read More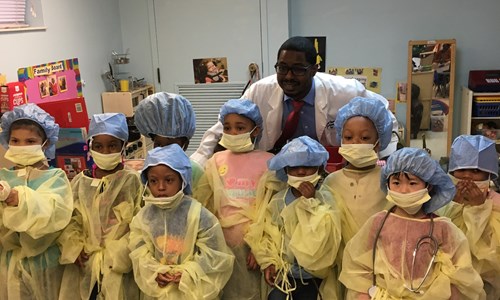 April 17, 2018
In celebration of the national observance of Doctors' Day, two St. Vincent Charity medical residents visited the Bingham Early Learning Center. Dr. Randol Kennedy and Dr. Emre Bucak did show-and-tell and dress-up with the preschool children. They als ...continue reading
Read More