Internal Medicine Residency
Internal Medicine Residency
At St. Vincent Charity Medical Center's Internal Medicine Residency program, we have a great tradition of excellence in residency training in Cleveland, Ohio. We are training internal medicine residents to be responsive to the present and prepared for the future.
Medicine today is exciting - new knowledge, new technology, new communication techniques. In addition, major social and economic forces continue to play a role in the healthcare arena. The challenge of providing excellent, up-to-date practical medical education as we provide high quality care to our patients is one that confronts academic centers everywhere.
At St. Vincent Charity Medical Center, we believe in a practical approach that combines an academics with a community-oriented view. We keep a national view, evidenced by our recent 5-year accreditation by the ACGME, while integrating the Core Competencies into our everyday teaching and patient care. Patient Care, Medical Knowledge and Professionalism have long been central to medical training.
We have placed major emphasis on Communication Skills for more than the past six years with a required Communication Skills Seminar each year of training. Patient-Based Learning and Improvement, read Evidence-Based Medicine and Quality Improvement, have been embraced and taught for the past five years. System-Based Practice has been part of our day life as we have continued to provide excellent patient care and resident training as our primary health system has been through major systems changes from not-for-profit to for-profit and back to not-for-profit status.
At St. Vincent Charity Medical Center we believe there is great value in a practical philosophy that combines an academic approach with a community-oriented view. We do not have all the answers to the challenges that face medical practitioners of the future. However, we are working on understanding both the questions and the answers. Our purpose is to develop women and men with the skills to solve present and future clinical and health care system problems for themselves, their patients and those who follow in their footsteps.
Keyvan Ravakhah, M.D.
Program Director of the Internal Medicine Residency
St. Vincent Charity Medical Center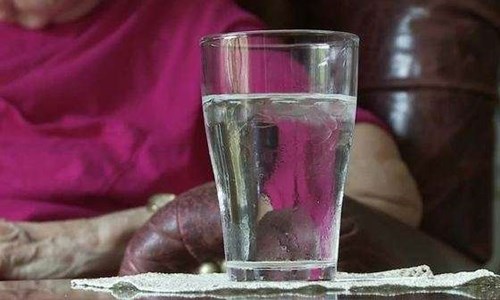 June 28, 2018
Despite the fact that heat-related deaths and illness are preventable, the Center for Disease Control and Prevention (CDC) reports that more than 600 people in the United States die by extreme heat ...continue reading
Read More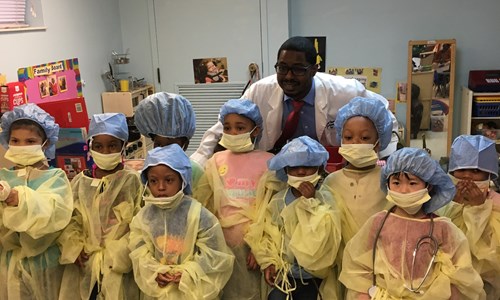 April 17, 2018
In celebration of the national observance of Doctors' Day, two St. Vincent Charity medical residents visited the Bingham Early Learning Center. Dr. Randol Kennedy and Dr. Emre Bucak did show-and-tell and dress-up with the preschool children. They als ...continue reading
Read More