The postgraduate training program in Dentistry at St. Vincent Charity Medical Center is designed to provide the recent graduate with the practical opportunity to develop his or her clinical skills in dentistry and to experience a closer relationship with the various medical disciplines. We offer a one year residency and we are fully accredited by the American Dental Association's Council on Dental Accreditation.
The major portion of the resident's dental training is gained in the private office setting of Saint Luke's Dental Clinic. A unique relationship between the hospital and dental staff allows the resident to experience a private practice mode while maintaining the teaching aspects of the program.
The teaching staff of the hospital's Division of Dentistry provides clinical supervision and didactic training for the resident staff. The attending doctors also provide direct patient care alongside the resident in training. This situation allows for a greater educational clinical experience.
All phases of general dental care are offered through this program including:
oral surgery
periodontia
endodontia
orthodontia
pediatric dentistry
restorative dentistry
cosmetic dentistry
implants
Dental staff members active in the teaching program include four general dentists, two oral surgeons, a periodontist, an endodontist, a maxillofacial prosthodontist, a pediatric dentist and an orthodontist.
Patients are assigned to resident doctors for comprehensive dental care. Residents are expected to function without direct supervision, but to have the willingness to seek experienced advice for the best care of their patient.
Dental experience is complemented by rotations in the following departments at St. Vincent Charity Medical Center
Anesthesia
Internal Medicine
General Surgery
Emergency Department
Dental residents are active participants while on these medical disciplines. Time spent on these rotations amount to approximately one-third of the resident year. The dental residents are active through the year on a consulting basis with all of the hospital's medical services.
The Residency Program in General Dentistry at Saint Vincent Charity Medical Center allows the recent graduate the time and opportunity to expand and refine his or her clinical skills while interacting with the various medical disciplines of a metropolitan hospital. Successful candidates for positions in the residency program should have a genuine interest in the clinical aspects of dental care and be willing to devote his or her time to the development of skills and participation in all aspects of the dental residency.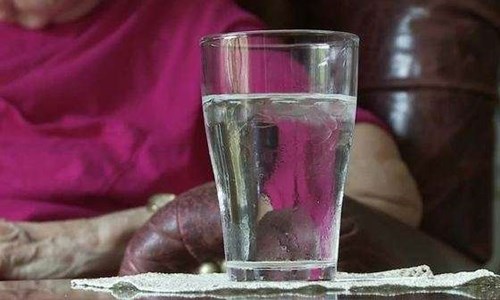 June 28, 2018
Despite the fact that heat-related deaths and illness are preventable, the Center for Disease Control and Prevention (CDC) reports that more than 600 people in the United States die by extreme heat ...continue reading
Read More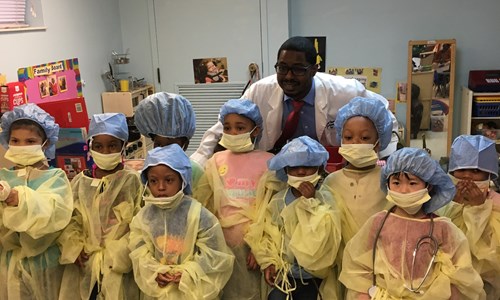 April 17, 2018
In celebration of the national observance of Doctors' Day, two St. Vincent Charity medical residents visited the Bingham Early Learning Center. Dr. Randol Kennedy and Dr. Emre Bucak did show-and-tell and dress-up with the preschool children. They als ...continue reading
Read More